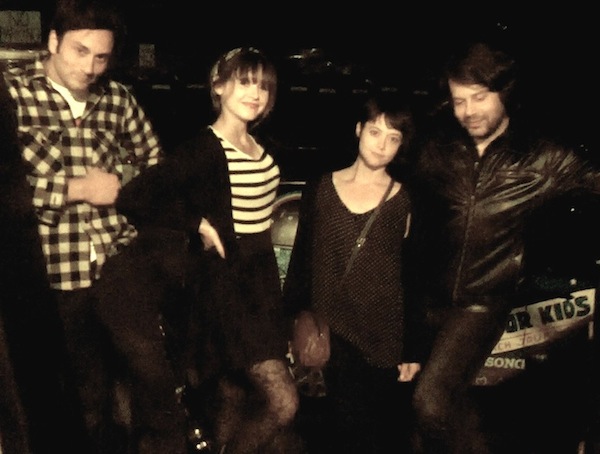 Summer is here, which means it's time to kick out the jams and beat the heat with some local music. This week, eight Atlanta rockers weigh-in with what they've got going on this summer.
The Head has been hard at work on two new singles for this summer. Mitch Easter (R.E.M., Pavement) is producing one, titled "It Ain't Easy," and Big Star drummer Jody Stephens is producing the other, titled "I'm Lost." The group is also playing as the house band in the Georgia Shakespeare's production of One Man, Two Guvnors throughout the month of July.
Zoners' song "Take It Back" was recently added to rotation at Sirius XMU. This summer the group, which includes bassist and CL Art Director Wes Duvall, will be recording, touring, and shooting a video directed by former CL music intern Kelly Stroup. In September, the group is heading to LaFayette, Ga., to play Andy Ani Male Meltasia Music Festival (Sept. 5-7) alongside Black Lips, Curtis Harding, and many more. Party in the woods!
Pillage & Plunder recently premiered a new track on Absolute Punk, titled "Keep Dreaming (It's Not Gonna to Happen)," from its forthcoming LP, The Show Must Go Wrong. Since then the P&P crew has been working to finish up its first music video from the new album and preparing for a pre-album release regional tour in June. An extensive late-summer tour will coincide with the album's release.
Gringo Star has signed a deal with Waxploitation Records (Gnarls Barkley, Danger Mouse, Broken Bells) to rep the group's entire catalog. To celebrate, the Gringos are hitting the road for a 15-date summer tour around Brooklyn's Northside Festival on June 14. The group also recently received the masters for a new 7-inch due out later in the fall and is finishing up the remaining songs for the band's fourth album.