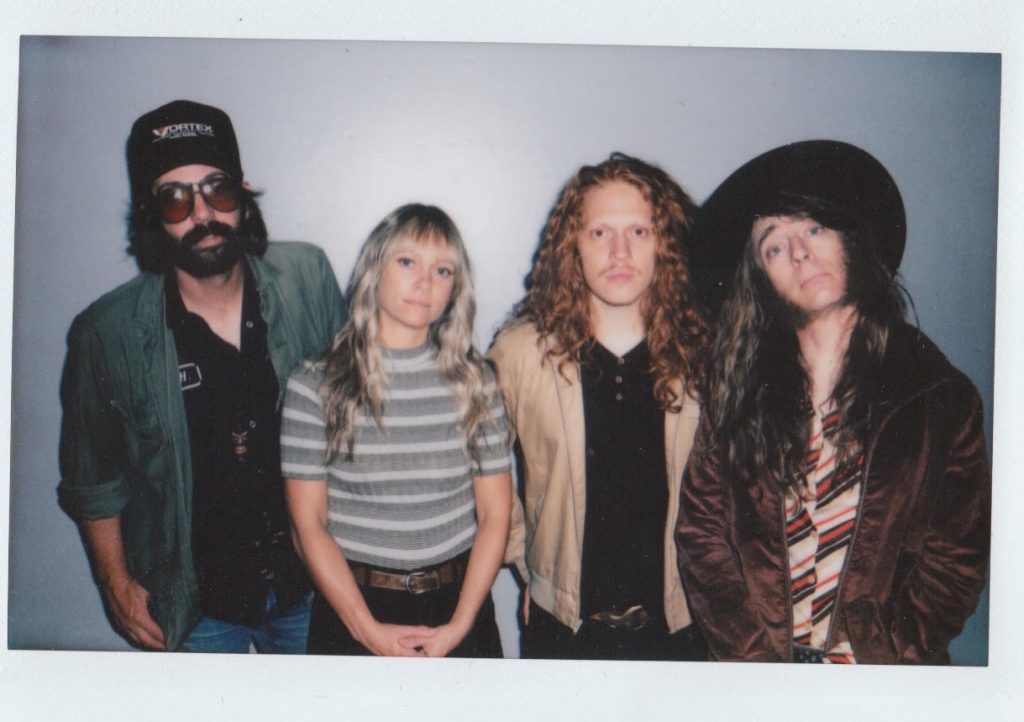 Straddling the two extremes, roots-rockers Kat Myers and The Buzzards offers the E.P. with the official title Kat Myers & The Buzzards Owe Everybody Money. Myers voice is a pleasing intersection where Aimee Mann and Natalie Merchant collide with equal parts roadhouse and street-corner busking informing the tunes.
"Under The Rug" mixes rock directness with southern accents in a way not too dissimilar from Dents and Shells-era Richard Buckner. "The Things I Love" moves from a rollicking strum to a reverb-laden heavy rocker, then morphs back into the congenial crowd-pleaser it started off as; an odd but effective Jeckyll-and-Hyde of a tune, but it works from start to finish.
Myers and company allow the occasional lightheartedness to accent the songs, not mire them down. The tracks about social and relationship dysfunction are not dark ruminations that demand you pay attention because this is serious. They are more like camera phone snapshots of vignettes that remind us that, at heart, we're all kind of screwed up.