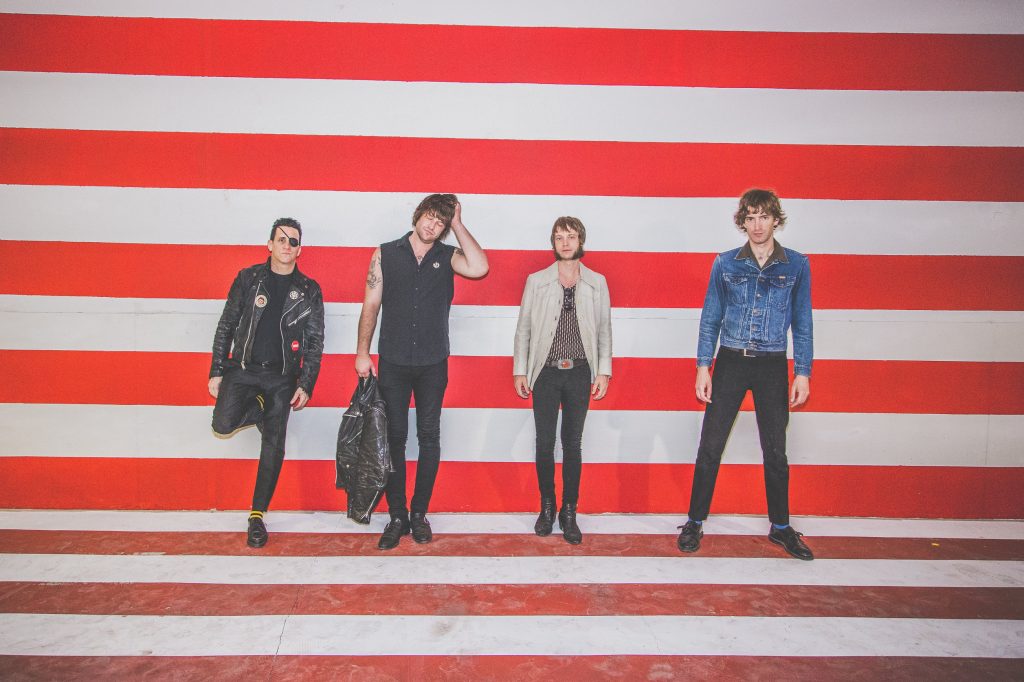 Cheap Tissue's cover of "New Promotion" by Belgian punk rock group Hubble Bubble is a jeering and sardonic sing-along, taking jabs at Nazism. Give it a listen below.
The following is the band's interpretation of lyrics that are essentially indecipherable and undocumented: "Silver Badge, Iron Breast / Looking Sharp, Dressed in Black / Straightened Tie, Brush your boots / All Correct, You're looking good."
Why Hubble Bubble?
We had a practice where it was only three of us and we just kinda started messin' around with it because we all like the song and it was easy to do as a 3 piece. During that time we also realized that you could loop in "Oh Oh I love her so" by The Ramones because they have the same intro (essentially), so we were just having fun with going back and fourth with blending the two songs at first and it just kind of stuck around in our rotation. We also kept it and wanted to put it on our album because not very many people even know who Hubble Bubble is or that Plastic Bertrand was an original member of the band before leaving to pursue a solo career.
Political angle?
The song is totally anti-facist. Granted, it's obviously of a completely different era. We usually stray away from strong political aspects/views in our song writing, while instead focusing on social issues.. But, that was another reason we did the song. America's current regime is starting to look very reminiscent of things most of us had hoped the world (especially a world power) would have learned from.
What did you try and do differently in your version?
It was really difficult to decipher the lyrics. There's nothing online. I looked. Hard. I found a couple things, but they didn't seem to be correct. So I did what I could to get them as close as I could and made up the rest. We did a falsetto instead of whistling.. changed the rhythm up a tiny bit.. Added fuzzy single guitar notes… yada yada yada. We just tried to keep it true while still doing it in our own style.