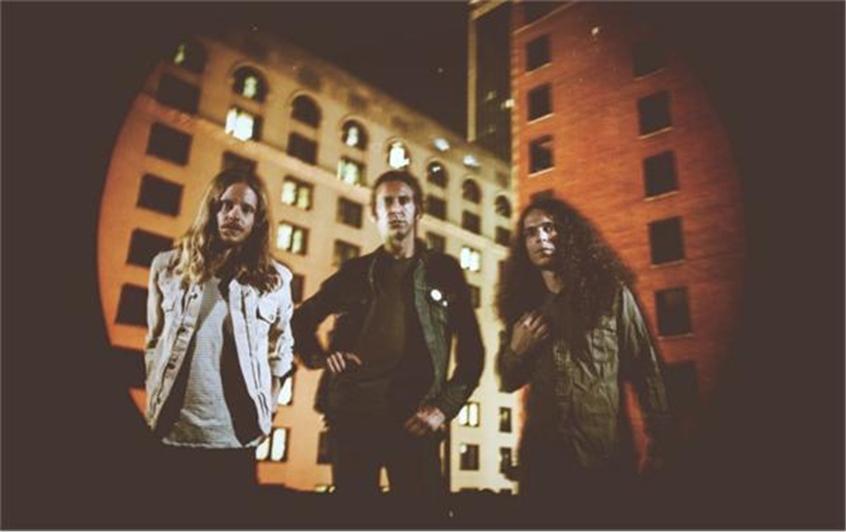 Tesla Rossa are gearing up to release their self-titled debut album next month, and today we're excited to premiere its latest offering, "Movie Houses." Produced by Vance Powell (Jack White, The Dead Weather, Arctic Monkeys), this song showcases the alt-rockers' knack for slow-burning balladry and solidifies their comparisons to the likes of Brand New and Manchester Orchestra. Stream the track above.
"'Movie Houses' was written during a time in our lives when we were trying to go off the map from a social standpoint," vocalist Jason Denton explains. "Get out of the Nashville party scene and really get to work. The band all moved into a house together in East Nashville, and started writing and demoing music every night—getting more experimental.
"The same way I tend to lean on an "amp-cranked-to-10, sparkle-crunchy rip-your-face-off" guitar tone, [our lead guitarist] Ryan is the exact opposite. 'Movie Houses' was originally loud when I wrote it. Very loud. A booming, monstrous kind of thing. But after touring on it a bit, we started to discover the dynamic of what was happening between us on stage. It morphed into a song where Ryan gets to have his really soft, dark string-plucking moments, I get to have my loud moments, and [our drummer] Nathan somehow segues the two moods with an hypnotic beat. Then we threw in a sort of PB & Jam into the middle of it all.
"We cut this track live to two-inch tape with Vance Powell, who's worked with Jack White, The Raconteurs and The Dead Weather. At his studio, we put these these newly discovered dynamics into action. The strings on the track were actually the very last thing we overdubbed for the record."
Look out for Tesla Rossa's self-titled debut on November 11. LISTEN HERE…