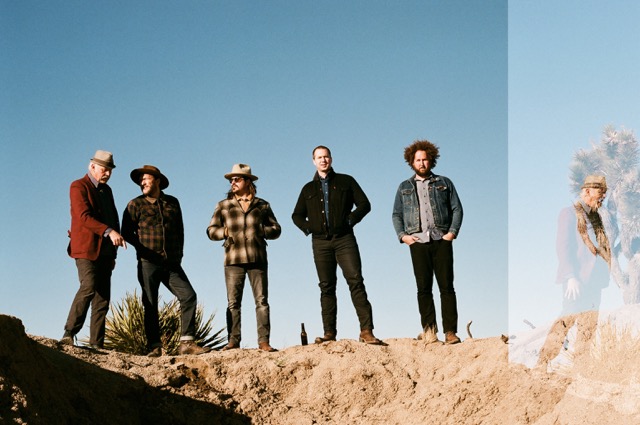 Website – Facebook – Twitter – Press Photos – Tour Dates
BIO:
Moonsville

 

Collective

 is a Southern California band that writes songs shoveled from 

the

 soil that surrounds them. During an age of short attention spans and speedy business, 

the

 band draws their inspiration from a simple well and holds firm to 

the

 truth that good songs can hold a person's hand through hard times.
As young nomads from 

the

 suburbs of Los Angeles, they began their musical fostering by allowing themselves to be adopted into 

the

 Central California scene, sitting in on jug band and old-time music circles where an infectious and pure spirit of "music for music's sake" lived.  Injecting that same spirit into their songs and their lives became their quest. 

Moonsville

, like a train station, always had players and characters stopping in from time to time to play, drink, chat and record. Although recent recognition has ushered them onto bigger stages, 

the

 band's roots will always find harvest in low-lit bars, and drunken alleys and 

the

 hobo lullabies. 
Before 2017, 

the

 band recorded 2 studio albums, toured 

the

 country, and played countless shows sharing 

the

 stage with 

The

 White Buffalo, Charlie Parr and Nitty Gritty Dirt Band, among others. 

Moonsville

 pulls poetry from their LA home terrain, riddled with potholed streets and rusted jukeboxes, and also from their out-of-city get-aways, to create a field where their songs can sprout.
In a focus to bottle their current prolificacy, 

Moonsville

 has committed to recording and releasing 4 EP's (20 songs) in 2017. With multi-instrumentalists and several songwriters in 

the

 band, they keep their Americana style variable; always open to experimentation and 

the

 blurring of genre lines. One of 

the

 songwriters, Corey Adams says; "II is different than I in that we kept 

the

 instrumentation intentionally limited to see what we could do with less options."
This second release of 

the

 quarterly EP's exhibits band's storytelling. From a head-bobbing sea song about 

the

 ebb and flow of infatuation and misty dock love; to a song that undulates like 

the

 hills of 

the

 California coast and, asks questions and comforts 

the

 Beloved. Moonsville's lyrics set 

the

 scene and rely heavily on 

the

 mandolin and baritone guitar to give 

the

 songs their color and character. 

The

 third song is an upbeat jammer, laced with organ and dancing solos, where 

the

 lyrics to 

the

 chorus is 

the

 band's perspective looking out at 

the

 people watching them. "This EP is descriptive in its storytelling and 

the

 music is intended to transport 

the

 listener somewhere far away or somewhere deeper in," says Ryan Welch, one of 

the

 band's writers. 

The

 fourth song is a love song that is cloaked in nostalgia and intimacy and speaks of holding on together and building those exclusive, treasured places.  In 

the

 final track, 

the

 music acts as an invitation into 

the

 story of a city, a walking guide to its open streets and closed doors. With songs rolling in like coastal fog, 

Moonsville

 is halfway in 

the

 process of building their 2017 song catalog.