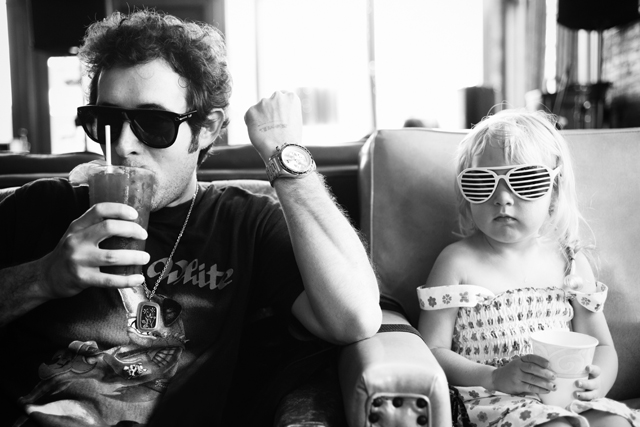 "Saint Pé: We are not trying to reinvent the wheel. We are just trying to put shiny new rims on it."
That's the credo singer and guitarist Ian St. Pé proclaims from stage and in interviews to summate his eponymously named band's sound. The slogan suits its self-released EP, Secular Music. All four songs are modern garage-punk, livened up by Saint Pé's sunshiny disposition.
His other saying, "Take two steps back to go five steps forward," may prove to be apt in the coming years. An equally hungry supporting cast and a positive mental attitude may be the necessary ingredients to propel Saint Pé into the touring stratosphere—a course its namesake conquered from 2004-14 as a guitarist for Atlanta-based hell raisers the Black Lips.
Despite its name, Saint Pé is not a solo venture. Early on, Ian met and bonded with an experienced engineer and capable musician in fellow guitarist Ian McDonald (ex-Turf War). Though both Ians now live in Nashville, three-fifths of the current lineup live in Georgia. The rhythm section of bassist Matt McCalvin (ex-Gringo Star, Paralyzer) and drummer John Restivo Jr. (Concord America) are Atlantans, with Athens-based keyboardist John Watkins (Dead Confederate) rounding out the current lineup. Myspace recently talked to Ian Saint Pé about leaving Black lips and starting a new project.  READ MORE…