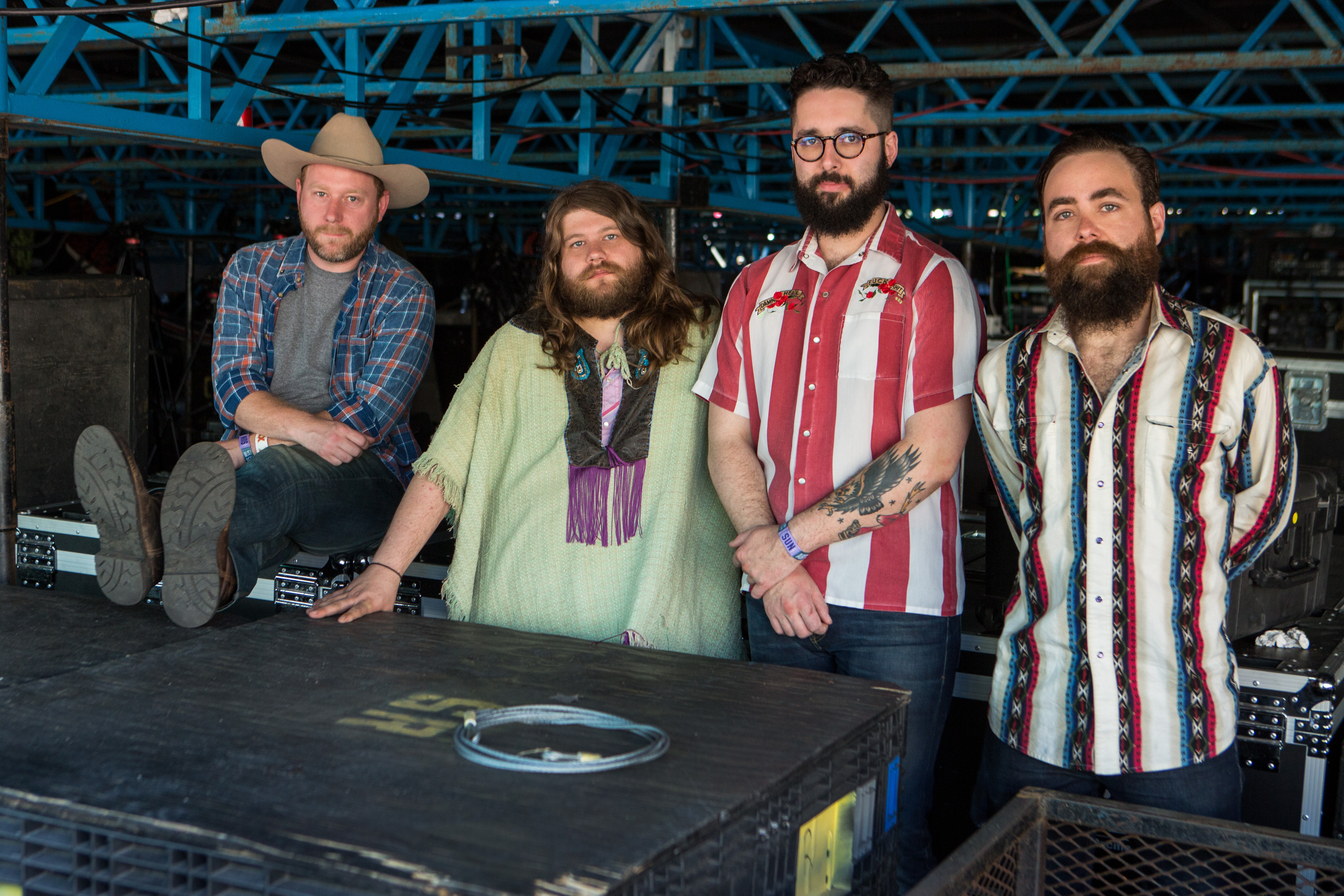 Rising Americana folk group Great Peacock gives C&I readers a sneak preview of their latest single, "Heartbreak Comin' Down," off of their latest LP, Gran Pavo Real.
Hailing from Music City, Great Peacock comprises lead singer and guitarist Andrew Nelson, guitarist Blount Floyd, drummer Nick Recio, and bassist Frank Keith IV. Together they turn conventional Americana on its head and challenge the very notion of the genre.
"Heartbreak Comin' Down," off of their upcoming Gran Pavo Real, is proof of their tasteful line-blurring.
The song tackles the insecurities and potential loss of new relationships. Rooted in gospel, the foot-tapping track is charged with organs, piano, and electric guitars, creating a sound that also blends in rock 'n' roll and folk.
Nelson says the song always makes him want to move.
"[It]may be my favorite song on the album," he says. "I originally wrote it with more information of an electric guitar riff type sound in my head. But our producer, Dex Green, and the other guys in the band encouraged trying it as a more acoustic type recording. Laying back on the electric guitars and letting Ralph get at it on the piano and organ really opened the recording up to a more universal type sound.
"I like that it's kinda country and kinda R&B. The idea for writing it came to me in seconds while just goofing around on the guitar. I tend to think the best ones are the simplest and fastest to write. [This song's] just saying, 'Don't use me. Don't break my heart!' Who can't relate to that?"