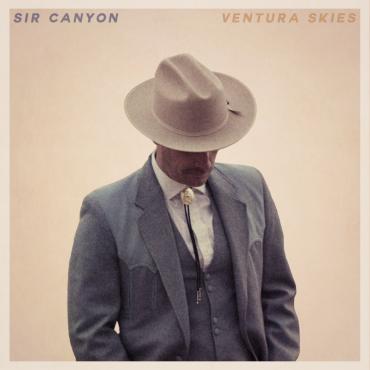 For those not familiar with Sir Canyon, they are a collective of musicians fronted by former Hank Floyd member, Noah Lamberth. After his previous venture decided to call it quits after a series of high-profile support slots, Lamberth didn't think he would continue with his music and pursued a brief career making documentaries and television shows however, after the loss of his father and a romantic breakup he began writing songs in his downtime, as a catharsis of sorts, and his friend and producer, Andy Davis encouraged him to record an album which (with the help of some former bandmates from his time in Katy Perry's band) would eventually come to life as the mexican/surf/country record 'Ventura Skies'.
On the record itself, whilst channeling the sounds of the LA/Laurel Canyon scene and without the pressure of any labels, Sir Canyon manage to achieve their own unique sound as they blends different styles of music and influences, seamlessly, which led the record to gain it's own identity – a cinematic sound described by the group as "Cosmic Americana".
The record begins with 'Angeleno Daydream', a song that begins with the familiar country sound of an acoustic guitar layered with an electric lead. Lamberth's vocals have a certain laid-back delivery accented with reverb which add to the desert country sound of the track akin to Marty Stuart's latest release, and conjure images of faraway places in the head of the listener..