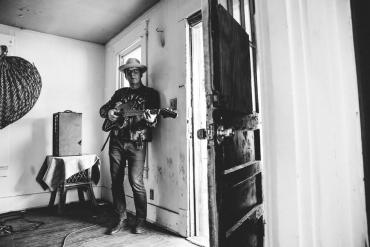 In this First Concert Ever segment, the Americana artist, Derek Hoke, talks about his first concert ever.
I grew up in a small town in South Carolina. The closest thing to a show when I was growing up was seeing punk bands at a run-down schoolhouse or the local VFW.
My first REAL concert came when my Dad took me to see The Rolling Stones in Clemson, SC. I brought my high school buddy, Scooter (yes, Scooter), along for the experience.
Scooter and I spent the day in the small college town smoking bad weed and wandering through the local shops. I'm sure my Dad was walking around doing the same. We all met up later at the gates for the big show.