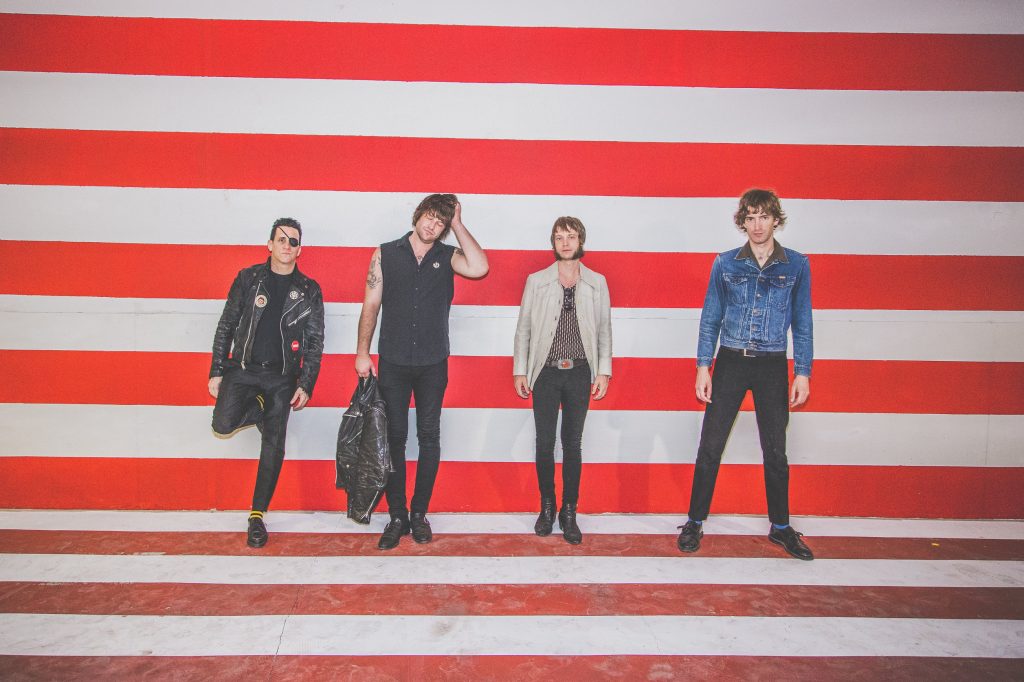 Los Angeles quartet Cheap Tissue play punk the way it was meant to be: fast, no-frills and with a hard-hitting attitude. They fit perfectly into the lineage of classic punk bands, a few of which (The Vibrators, The Zeros) they've even opened for. mxdwn has the premiere of the title track from the band's self-titled LP, which will be released on March 2. The group consists of members Andrew Taylor (Guitar), Jesse Youngblood (Guitar), John Tyree (Bass) and Matthew Spizer (drums).
Taylor and Youngblood lead the way vocally, delivering caustic yelps atop the blistering instrumentals. The four musicians move all over the punk spectrum, varying tempos and chord progressions to make the song feel a lot longer than its sub-two-minute runtime. Cheap Tissue is promised to be "12 tracks of unapologetic, blitzkrieg rock." Speaking to the punk rock attitude of the band, their album was produced by Ignacio Gonzalez of Lolipop Records over the course of one session. That's jammin' econo.
While the band name may sound like its a reference to inexpensive bathroom paper, that is not the case at all. "Contrary to many hilarious Instagram hashtags (Seriously, check it out… There's some funny shit). It's not about fucking toilet paper." said Taylor. "It's about cheap human meat-bag body tissue and the fact that you, your life and your physical body are not as important as you might think."
That sentiment may sound a little bit of a downer from a band playing aggressive but fairly upbeat-sounding music. But Taylor promises they're not just a bunch of negative, harsh guys. "We're not," he said. "Ask around… We smile, we laugh. The name is just as much about us as anybody else. So are the songs for that matter. But we went with the theme for many of the songs we were writing at the time."
Though the song and band name are the same, they are about two different things. "The song is about a fictional, dark romance with an indication of mental illness in the relationship," Taylor explains. "It alludes to a woman killing her partner in a case of jealousy and possession. She then proceeds to think of her love, along with her hate and contempt that caused the loss of her love, due to her own actions. The last line ('She said to me that love is never free and always costly / She said to me that tissue is so god damn cheap / Does it end or last forever? She called out from the street.') shows the manifestation of her grief, and how love, regret and the strife that comes along with life, overall, may or may not last forever."
Cheap Thrills will be playing a couple of free shows at The Echo in Los Angeles, CA this month on January 17 and 24.