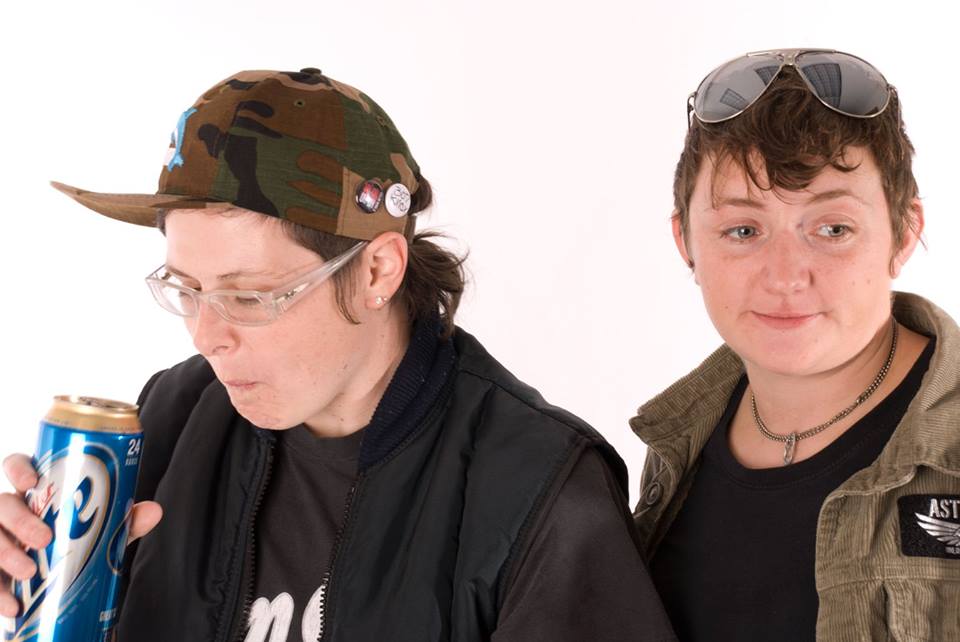 Huge heart, 8 Inch Betsy: Remembering Meghan Galbraith
Ten months after her death, the community she left behind honors her positivity by welcoming her queercore band's final album into the world.
Eli Burke came to Chicago from Tucson in summer 2003 to study at the School of the Art Institute of Chicago, but a friend from Arizona who'd already moved here had other plans. Burke (then going by Liz) had played bass in Tucson with drummer Stephanie Levi in a punk band called 8 Inch Betsy, and once they both lived in Chicago, Levi spent months trying to get Burke to come practice with her. "I eventually caved," Burke says. "And I'm glad I did, 'cause it was good."
Levi had recruited a singer and guitarist named Meghan Galbraith, and in summer 2004 the three of them began playing together in a Chicago incarnation of 8 Inch Betsy. They clicked immediately, developing what Burke describes as an alchemical connection at their first practice—they'd turned two of Galbraith's solo songs into full-band numbers by the end of the night.
The band kept playing regularly till 2012, when Burke moved back to Tucson. On January 22, 2015, Galbraith died at age 35 after a long illness, and since then it's become especially clear that she played a big role as a catalyst and inspiration in lots of places besides 8 Inch Betsy. Everyone I interviewed for this story talked about how unfailingly supportive she was. Galbraith was quick to offer an ear or lend a hand, emotionally or professionally, and pushed friends new and old to follow their dreams. She helped people get jobs or find apartments, and she always encouraged anyone who wanted to make music, sometimes helping them with songwriting or showing them the ropes of touring or running a band. Beginning in 2008, she volunteered as a band coach and counselor at Girls Rock! Chicago, which has established a Meghan Galbraith Scholarship to honor what it calls her "infectious positivity and incredible generosity of spirit." In the scholarship's first year, an outpouring of donations from those who'd loved Galbraith allowed the camp to waive tuition for five girls. READ MORE…