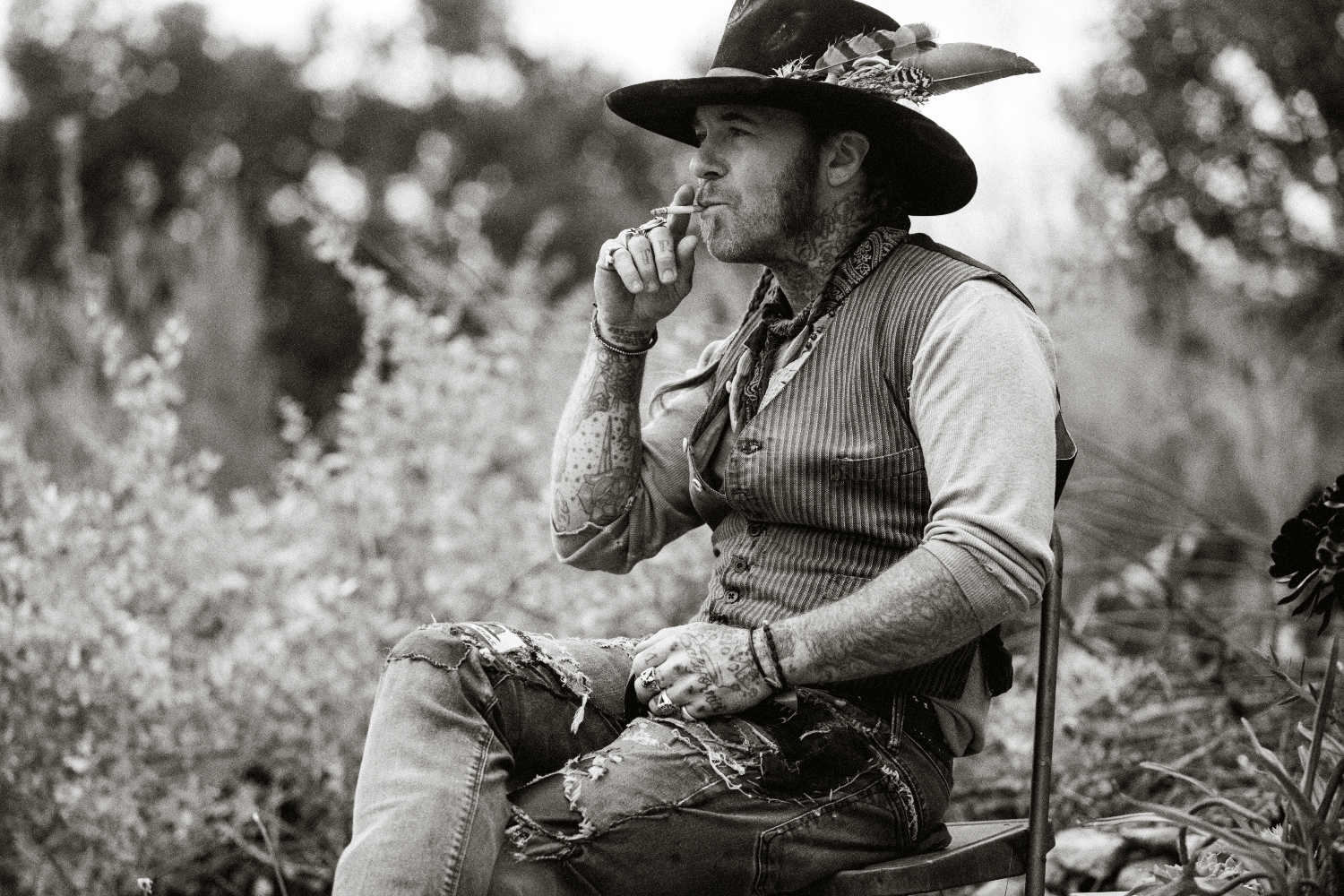 California-native Charlie Overbey will release Broken Arrow, a collection of introspective and honest alt-country tunes helmed by Ted Hutt and featuring guest appearances from The Mastersons, Miranda Lee Richards, and Eddie Spaghetti, on April 20th. From the reverb-drenched '70s-channeling opener "Slip Away" to "The Ballad of Eddie Spaghetti," and the rootsy "Outlaws," Overbey approaches life's darkness with determination, appreciation, and optimism. Ahead of the record's release, Overbey answered his Essential 8 and spoke about gratitude, Broken Arrow, and The Fillmore, and shared a special gift from a fan.
Is there a story behind your album's title?
I named the band "The Broken Arrows" as a nod to the Native American symbol for Friendship. I named the album Broken Arrow because at times we are all broken in some way. Broadly speaking here: we are all headed somewhere unknown, and right now our great nation seems to be as fractured as ever. It felt a perfect title for the times and a lot of the songs from this album were written in some of my most vulnerable/"broken" moments.
What's your favorite food on the road? 
I love a good burrito from Flying J Truck Stop…and there's nothing like some good ol' Texas BBQ! Brisket country.
What are your "must have" albums for the road?
Jackson Brown's Runnin On Empty, The Rolling Stones Exile On Main Street and David Allan Coe's Greatest Hits.