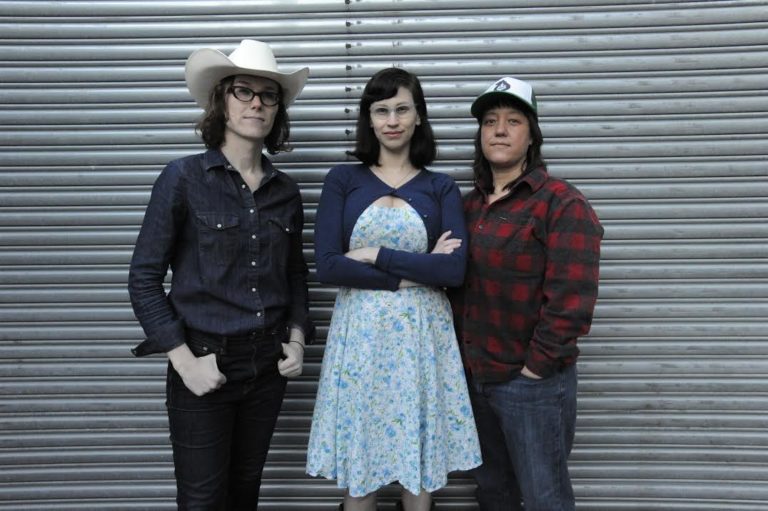 In early 2011, Karen Pittelman recalls, she was having a hard time finding a place for her new country band, Karen & the Sorrows, to play that "felt like home." Her previous band, the punk quartet Royal Pink, had encountered plenty of queer-welcoming venues. But though their music fit in the alt-country mainstream — narrative songwriting with touches of pedal steel and twang — there was not yet a space in the New York country music scene that centered on queer performers.
Pittelman, co-founder of the Trans Justice Funding Project and author of Classified: How to Stop Hiding Your Privilege and Use It for Social Change, decided to take matters into her own hands. She organized the first Gay Ole Opry in April 2011, under the tagline "country music for all cowpeople." The show evolved to become the ongoing Queer Country Quarterly series at Branded Saloon in Prospect Heights, and has been taken on the road to several Southern states, and also to the West Coast with the help of San Francisco singer-songwriter Eli Conley. These events feature queer-positive performers whose music ranges from banjo-picking Americana to rock-influenced alt-country, all united by their love of "traditional" country music and the desire to see their own realities reflected in both lyrics and performances.
Now Pittelman is expanding her sights, organizing the all-day festival Another Country, at Littlefield in Gowanus on July 2. Her stated goal for the event is to question what country music stands for, and how that more broadly reflects the values of our nation. To that end, Another Country will feature performances by more than a dozen country artists who are queer, trans, and/or people of color, with the goal of opening up dialogue about the history of country music, who it is for, and who can answer these questions, while providing a welcoming space to help (re)define the genre for modern times.