Baby Robot Media is a music publicity and media service agency based in Los Angeles, Denver, Atlanta & New York
We specialize in promotional campaigns for albums, singles and videos, tour press, radio, music video production and creating promotional content. Our mission is to help great unknown bands reach a wider audience and to help already successful artists manage their brand identity and continue to thrive.
We've secured our clients coverage at Huffington Post, Vice, Noisey, Rolling Stone, Pitchfork, SPIN, The New York Times, Billboard, Entertainment Weekly, People, The AV Club, USA Today, CNN, The Associated Press, The Guardian, The Hollywood Reporter, Adweek, Stereogum, Paste, NYLON, Brooklyn Vegan, PopMatters, All Hip Hop, Consequence of Sound, Flavorwire, The Nerdist, Revolver, Interview, Clash, Juxtapoz, Uncut, Vibe, PureVolume, The Music Ninja, Earmilk, CMJ, Guitar World, Daytrotter, KCRW, OkayPlayer, FLOOD, Magnet, American Songwriter, KEXP, HipHopDX, Bleeding Cool News, DJ Booth, Mass Appeal, WXPN, Relix, 2DopeBoyz, The Smoking Section, Glide, Impose, Nah Right, Bloody Disgusting, Punknews, No Depression, Blurt, Performer, Culture Collide and dozens of other outlets across the English-speaking world.
The Baby Robot Team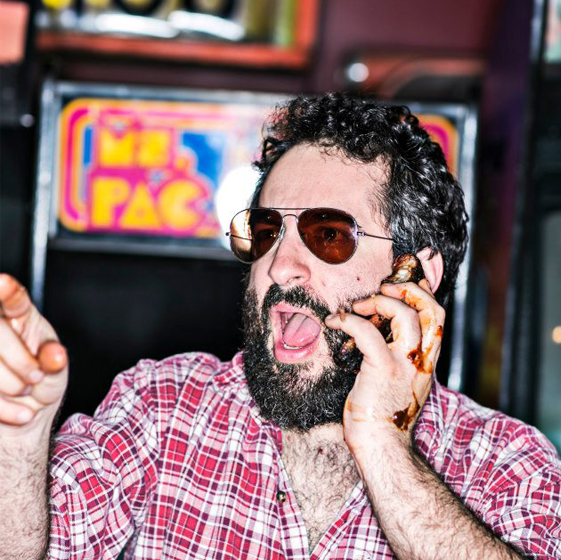 Steve LaBate – Owner / Director of Publicity (Los Angeles, CA)
LA-based publicist, writer, and musician Steve L. was associate editor at award-winning music and entertainment magazine, Paste, from 2003-2010. In his decade-long career as a music journalist, he has interviewed hundreds of artists including The Strokes, OutKast, George Carlin, The Replacements, Public Enemy and Kevin Bacon. He also worked as a concert promoter, band manager, music supervisor and film producer before starting publicity firm Baby Robot Media in 2012.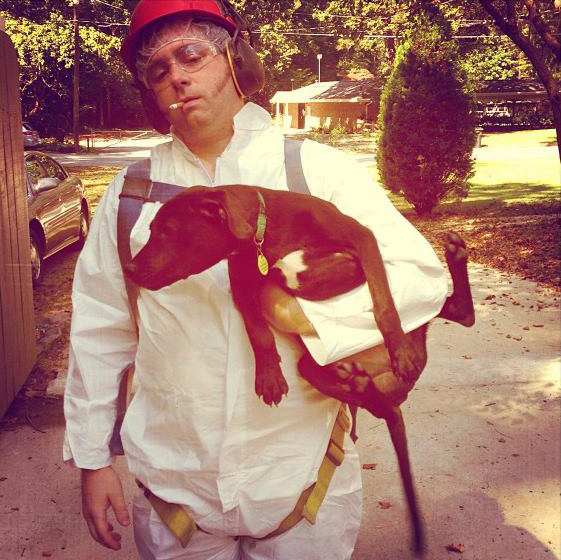 Steve Albertson – Owner / Media Director (Los Angeles, CA)
Steve A. has 20 years experience in entertainment-industry promotions and content creation. He started in 1997 in his first year of film school in Chicago with his band Dr. Killbot and has had a finger on the music industry's pulse ever since. Working with Zoom Media, he's produced guerrilla marketing videos for clients such as Dr. Pepper, Jeep and Late Night with Jimmy Fallon. He has worked on over 50 films, with a focus on documentary, and hosted Burnaway.org's ArtSpeak, a fine arts radio show on Atlanta's AM 1690. His comic book, Ghost Spy, was picked up by Image Comics, the third largest publisher in the U.S., and sold over 10,000 copies internationally. He currently hosts the film nostalgia podcast Total Movie Recall.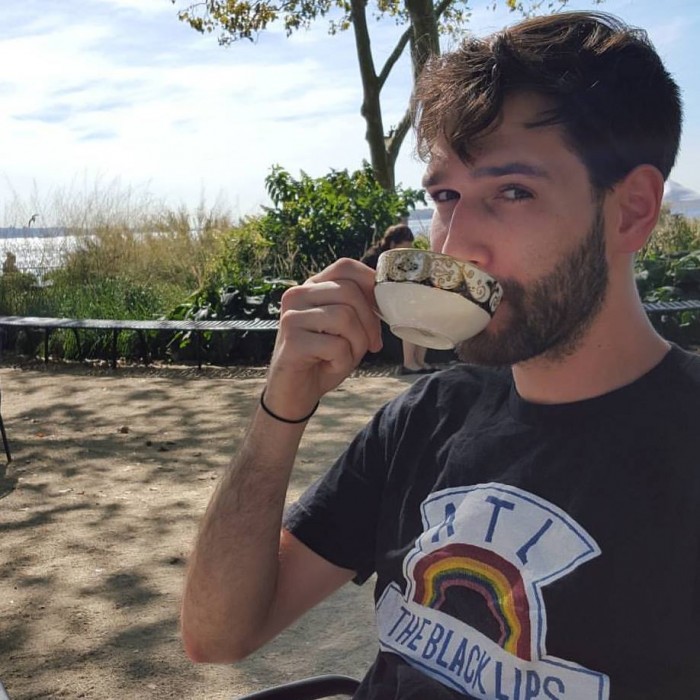 John Graffo – Director of Music Publicity (Brooklyn, NY)
John Graffo started his career in music publicity in 2010, acting as publicist, manager, booking agent, guitarist and vocalist for Atlanta garage/punk band Lowbanks, while he was pursuing a film/marketing degree at Georgia State University. Since joining the Baby Robot team and relocating to Brooklyn, John has secured coverage for clients at outlets like The A.V. Club, Consequence of Sound, Brooklyn Vegan, Team Coco's Fresh Noise, Stereogum, NYLON, KCRW, and many more.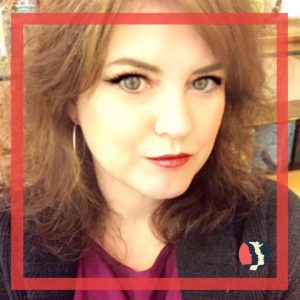 Rachel Hurley – Director of Digital / Publicist (Denver, CO)
Rachel Hurley grew up in the birthplace of rock and roll, Memphis, TN. After moving to New York in 1999 to work in television production at a fledgling cable station called MTV, she returned to Memphis in 2003 and created one of the earliest music blogs, the award-winning Scenestars. It's been written about in Spin, The Wall Street Journal, and Rolling Stone. This led to a weekly column in The Commerical Appeal called On the Record, and then to a position at legendary Ardent Studios as the queen of all things social media related. She also created five podcasts which ran on Breakthru Radio and The Vinyl District, that were recorded at Ardent featuring bands such as The Posies, White Denim, Valerie June, Heartless Bastards, Langhorne Slim, Exene Cervenka, The Autumn Defense, J.J. Grey, Lydia Loveless, Lucero, Dawes, Ra Ra Riot, Austin Lucas, Cory Branan, The Milk Carton Kids and dozens more.
While at Ardent she worked as the publicist for a little-known band called Big Star along with the rest of the Ardent Music roster. She also once sat on George Clinton's lap and talked about the first thing that came up.
Rachel has a degree in Communications and Graphic Design from The University of Memphis and is currently working on her Masters in Communications.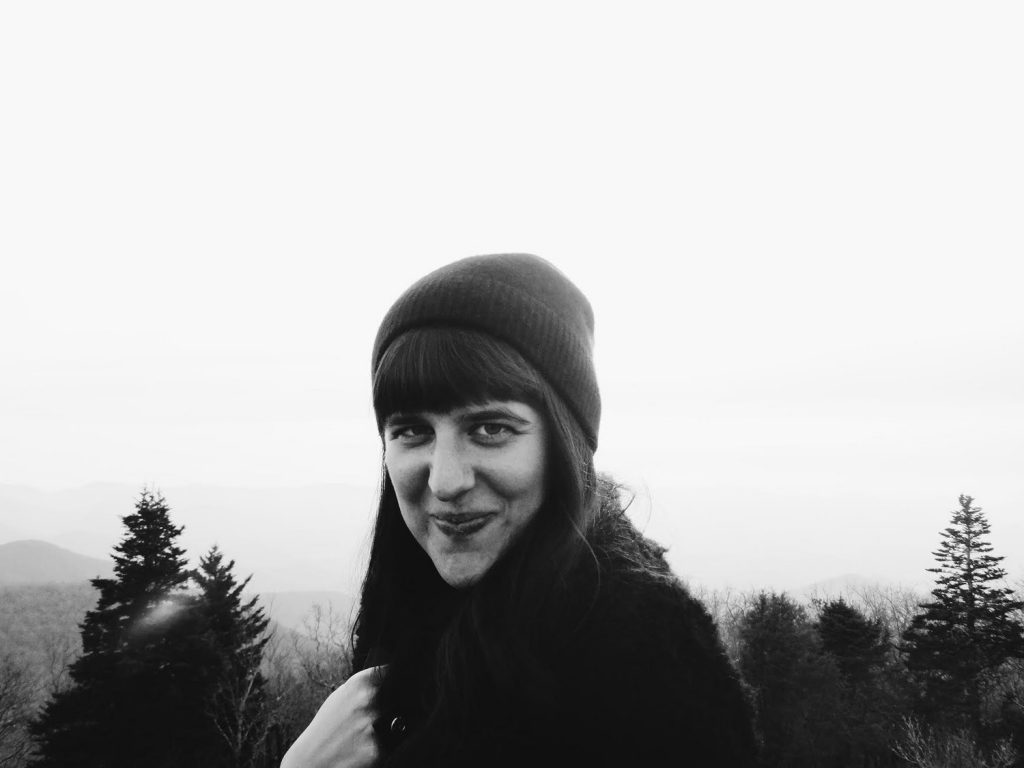 Brittany Joyce- Publicist (Brooklyn, NY)
Brittany Joyce has been Paste Magazine's Style and Design Editor, as well as LNTV/VICE'Magazine's Nights & Weekends editor, and her bylines can be found at VICE.com, Broadly and Milk and more. She began her journey into music publicity as an intern at Girlie Action's New York office where she worked with bands including Hop Along, Santigold and Palehound. She spent her formative and college years in North Carolina and Georgia, going to more shows than there are days in the week, and earning her BFA in Writing at SCAD Atlanta. Brittany is a Greenpoint renaissance woman, with her hand in music, film, civic responsibility and making sure the Baby Robot staff is up-to-date on the latest fashion trends… except for Albertson… he's hopeless.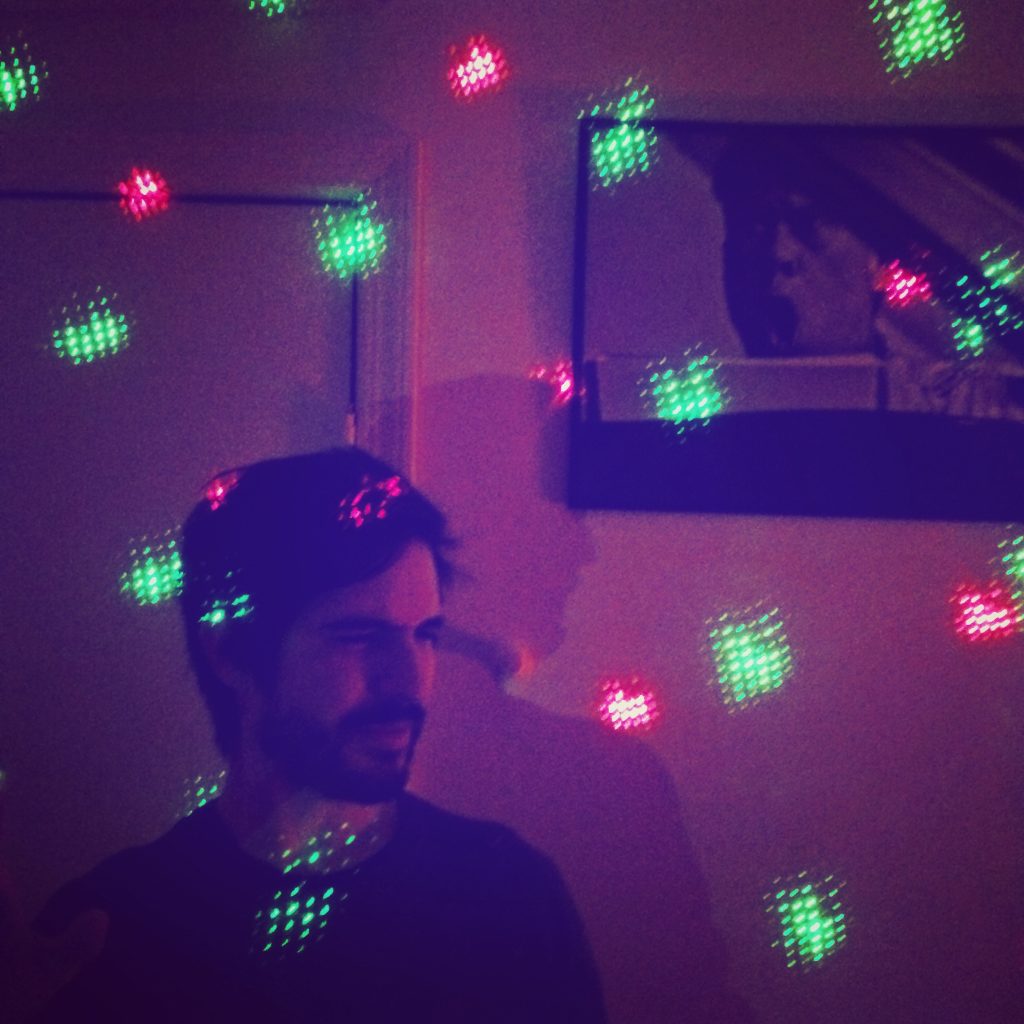 Bobby Cleveland- Publicist (Brooklyn, NY)
Avid music nerd and synth enthusiast, Bobby Cleveland, got his start in the music world performing with ex-Zappa members and Jon Anderson of Yes when he was just a kid. Now, as a grown ass man, he lives in Brooklyn—actively seeking out great bands and getting their names out into the world as a publicist. He cut his teeth as a music journalist, writing for The Wild Honey Pie and Post-Trash, and through grueling, thankless internships at PR firms Baby Robot, Girlie Action and Beautiful Day. Ultimately, Baby Robot was the only agency left standing in the battle royale for Bobby's employment. Appropriately, his favorite band? Destroyer!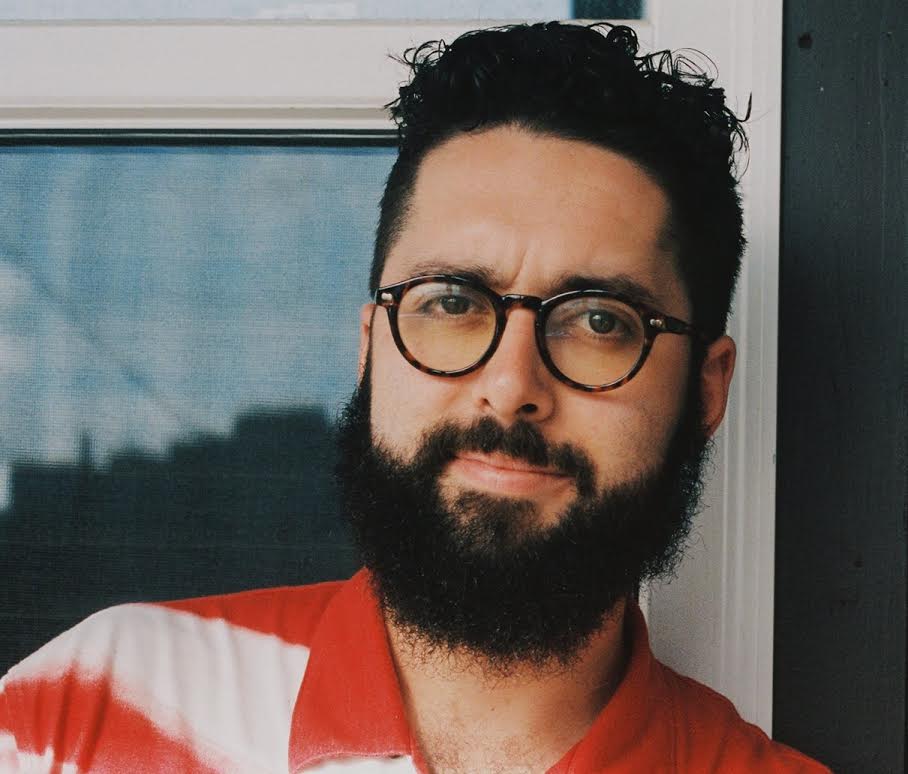 Frank Keith, IV- Publicist (Atlanta, GA)
A native of Atlanta, Frank joins Baby Robot Media after nearly a decade of recording & touring as a bassist with the likes of Great Peacock, T. Hardy Morris, Ruby the Rabbitfoot, and more. Frank earned his bachelor's degree in Journalism from UGA as well as a certificate in Music Business, graduating in 2013 while maintaining a busy schedule as a working musician based in Athens, Georgia. He returned to Atlanta in 2016 and currently lives in a 3/2 in Edgewood with his girlfriend and their bengal cat, Wyn. A die-hard Ryan Adams fan (Frank has a Cold Roses tattoo on his left arm), Frank's music of choice tends to lean alt-country, but he appreciates songcraft in all forms. You can also find him at the occasional shoegaze show when the opportunity presents itself. He's also a proud member of the Southern Foodways Alliance, an organization dedicated to documenting, studying, and celebrating the diverse food cultures of the changing American South. Frank loathes the term "foodie" as his focus is more on getting lost at the farmer's market and honing his skills as a home cook, rather than taking pictures of plates at trendy restaurants with Guy Fieri. Frank is currently–and always will be–working on his novel.
"MAKE CORNBREAD NOT WAR"
Frank has performed or recorded with the following artists: Great Peacock, Dylan LeBlanc, Ruby the Rabbitfoot, Faye Webster, Futurebirds, Tedo Stone, The Pollies, The District Attorneys, Slow Parade, The Viking Progress, Frankenstrangler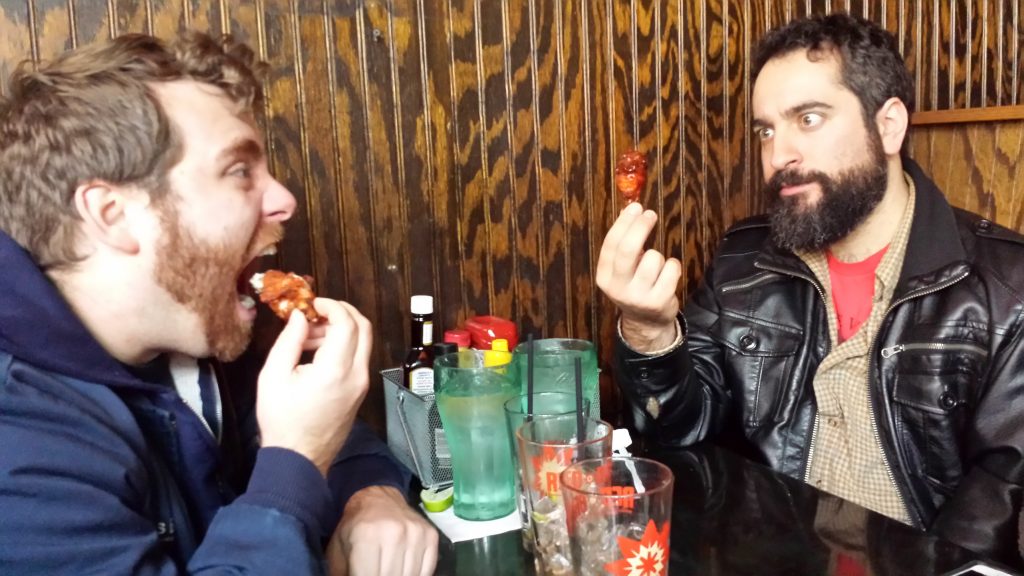 "We're in the fun business. If we're not having fun, we're not doing our job." – Cowboy Jack Clement