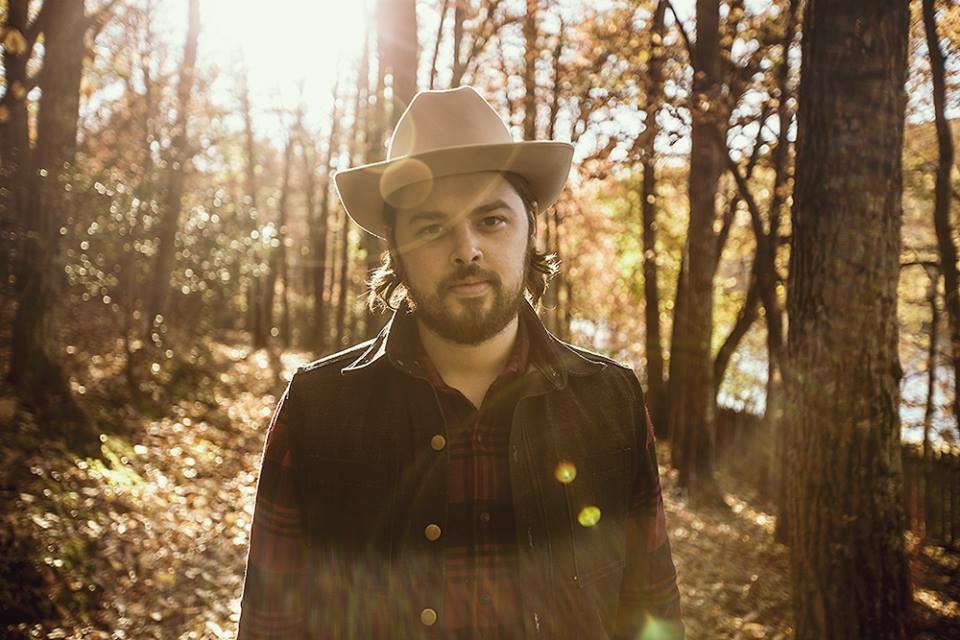 Caleb Caudle has already proven he's a top-notch singer and songwriter, a true alternative to mainstream Nashville country minus the outlaw pose. The North Carolina-based artist's breezy brand of Americana is authentic and thoughtful, sonically somewhere between folks like Ryan Adams, Steve Earle and Jason Isbell, and country icons like Kris Kristofferson and Gram Parsons. He's a hard-working independent artist who's been burning up the road, playing countless shows, and honing his craft for years. And now that a trio of simpatico Nashville-outsider contemporaries by the name of Isbell, Sturgill & Stapleton have suddenly kicked the doors open for new and refreshing sounds in country music, he's poised for a breakthrough.
Caudle's new album, Carolina Ghost, is out Feb. 26 from This Is American Music, and lead single "Piedmont Sky" (premiering today at Paste) offers up a down-home preview of what's to come—which is a whole lot of evocative and impressionistic Southern lyricism, wrapped in an impeccable mix of vintage and contemporary country sounds.
Raised just south of the Virginia/North Carolina border, Caudle has shared bills with artists such as Isbell, Robert Ellis, Justin Townes Earle and many other Americana A-listers. His last record, 2014's Paint Another Layer on My Heart, was a critical favorite that landed him on more than 40 year-end lists. And now, with Carolina Ghost, Caudle has penned an album inspired by a new relationship and a recent move from New Orleans back to the Piedmont.
Recorded at the Fidelitorium in Kernersville, N.C., Carolina Ghost mixes Caudle's voice with the swoon of pedal steel, the swell of B3 organ, and layers of acoustic and electric guitar. The end result is pure Caudle, shot through with the optimism of a road warrior who—nearly a decade into his career—has discovered not only the thrill of hitting the highway, but the comfort in putting down roots. LISTEN HERE…