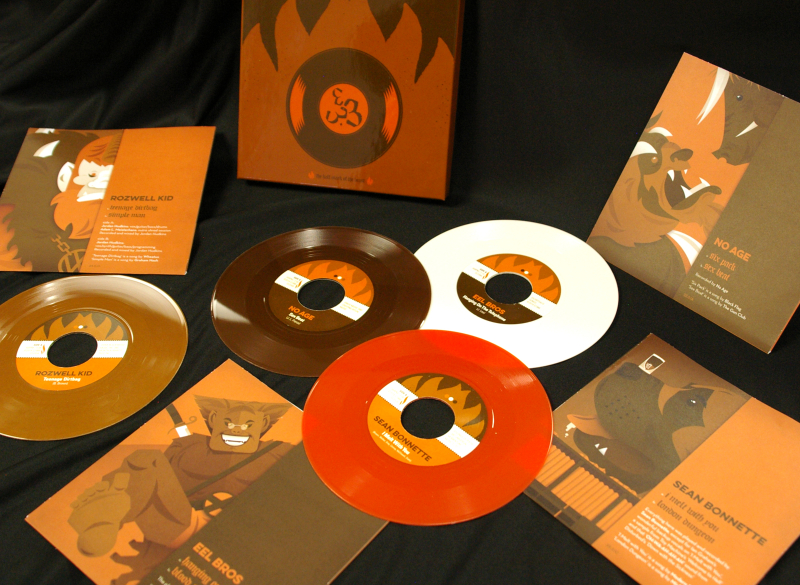 Los Angeles art-spot Gallery 88 recently held a special exhibition, and to tie in with this a limited edition box set named Thirty Three And A Third has been prepared.
Containing a series of limited edition seven inches, the box set features new bands covering tracks by older, more established acts.
No Age tear through the Gun Club's 'Sex Beat' before laying waste to a Black Flag classic. Online now, the Los Angeles duo grind through a distorted, nasty version of 'Six Pack' which goes toe-to-toe with Greg Ginn, Henry Rollins et al. LISTEN HERE...