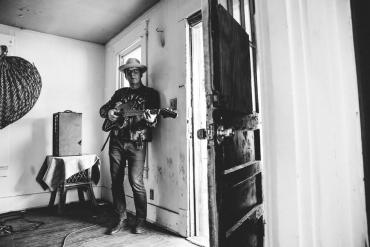 Back in 2010, the 5 Spot in Nashville was known for two things — the Monday night dance party and the Wednesday night Old Time Jam. They were both very popular weekly events.
But Tuesdays were a dead zone. Either the venue was closed or a haphazard show or writer's night was thrown together. Most of the time it was just me and a few other local musicians hanging out at the bar.
Those musicians just hanging out? Caitlin Rose, Margo Price, and Ricky Young (The Wild Feathers).
So, I tried to think of a way to get those people on stage and do something fun, without making it a big deal. Take the "business" out of the music business. It took a while to catch on, but over time, we all started having fun with the opportunity to play music with zero pressure.
The key was to do this every week. I booked five acts who each got to play five songs each. I tried focusing on booking a diverse set of acts — I really wanted it to be a variety of styles. That was the hard part. I had to get new people involved. I had to get musicians to come to the 5 Spot to play a few songs for no money and a very small audience. So I made it about the neighborhood: East Nashville. It was something for "us." I had to get people to think about it like a live rehearsal for their new band — a place to try out some new tunes — and it had to be fun. I'd play a set every week with my newly formed band and act as emcee. Co-owner Todd Sherwood and I came up with the name "$2 Tuesday." Local brewery Yazoo got on board as a sponsor, and we were off and running. I saw it as an East Nashville night club act that happened every week.
Who's on the bill doesn't matter. $2 Tuesday is the show. There's no opener and no headliner. I just want the music to be good. Now that we can charge $2 at the door, I can pay everyone a little something for their time and talent. That feels good.
Two things eventually happened that solidified the format of each Tuesday: A band called the Clones (now Los Colognes) moved to town and started playing a lot of late-night sets on Tuesdays. Also, my friend Tim Hibbs brought his turntables to play records in between acts. Now I had an Ed McMahon to my Johnny Carson …
The first few years saw acts like Corey Chisel (who was living in Nashville at the time) and a virtually unknown Jason Isbell play some tunes. Peter Buck of R.E.M. sat in on bass one night. The newly termed "Late Night" slot gave an opportunity for longer sets. Folks like Hayes Carll would take that slot to run through a tour set. Shovels & Rope packed the place for a sneak peak of their new material. Over the years, we've hosted Nikki Lane, Sunday Valley (Sturgill Simpson), Bobby Bare Jr., Nicole Atkins, Lydia Loveless, All Them Witches, Lloyd Cole, Robyn Hitchcock, Margo Price, and on and on. All of this done without posters or fanfare. No Facebook invites or business contracts. Just word of mouth. A "you had to be there" type of show. Tuesdays have become a night to get turned on to new music of all kinds. Songwriters from all over the country, bluegrass acts, touring and local rock bands looking for a show. We've even had hip-hop and comedy acts. That's what I've always loved about Tuesdays. It's just this little thing that grew into something really special. All of this for just two bucks.