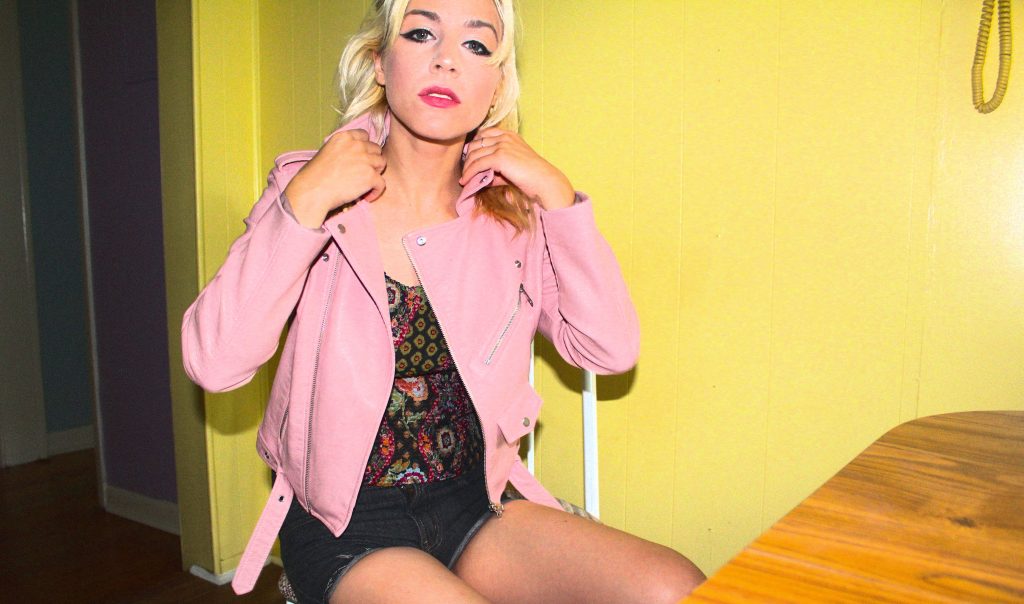 On November 10th, indie folk musician Sara Rachele will release her sophomore album, April Fool. The album is a nine-track collection of atmospheric indie-Americana songs propelled by sparse instrumentation, keeping the focus on Rachele's haunting Southern croon. On the album, you'll hear Rachele's renditions of classic songs, including the album's title track, "April Fool", originally performed by John Lilly. Rachele puts her own spin on the classic song by giving it a modern edge while maintaining a vintage aura. Listen to "April Fool" via our premiere below.
Sara Rachele on the song:
I heard "April Fool" for the first time around a campfire in East Nashville, TN. There was a picking party going on. It was quite late and the party started to die down. One of the gentlemen by the fire was playing some of the most special tunes I'd heard in a long while. I found out later his name was John Lilly, hailing from West Virginia, and he was playing a few songs he'd written about the different states he'd been to on the road over the years. Idaho was my favorite. Anyway, as we sat fireside, I heard "April fool," his very first cut as a songwriter (sung by Bobby Helms), and just thought to myself—what a fine song. I felt the need to sing it.
I just thought it was so dang sad, and so sweet, with such a simple turn of phrase, and love passing like the seasons. This album is about the songs that speak to me as a recording artist. They're all very engrained in something spiritual, basic, awful and gut-driven, and I'm obsessed with chasing these kinds of songs. I had "April Fool" in my heart and my mind for days after hearing it. It got real late, and John sang lullabies early into that Nashville morning. As the embers cooled, I remember him saying, "I'd like to play one more song." That kind of dedication made me think, "Man, that's a real songwriter." That one evening became the epitome of what Nashville could be for me: Spontaneous, musical and unique.
Incidentally, that late night bonfire session took place in late March, when I heard that song, and my relationship at the time ended pretty soon after. As a matter of fact, it ended April the first. That tune, had such a timeless effect on me—it's magic! I don't know if John has ever heard our version, but I hope wherever he is, he'll soon know how thankful I am to have met him, and for a tune like that one. READ MORE…