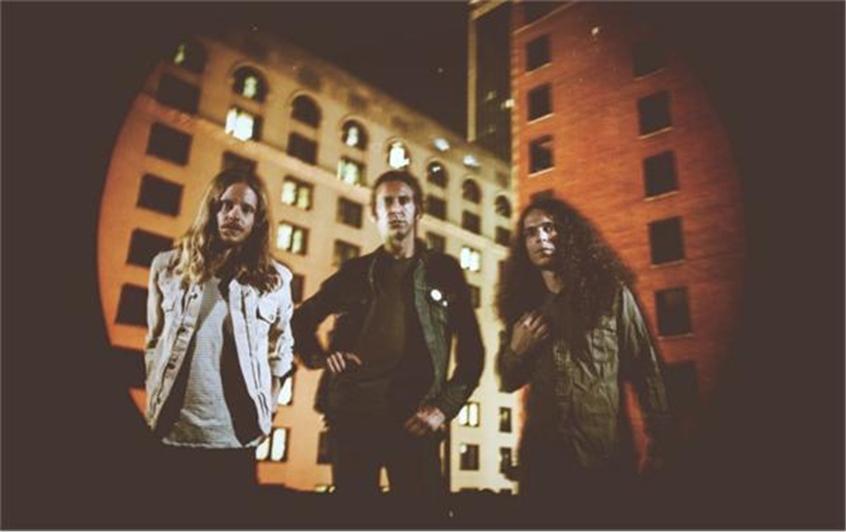 Nashville's indie rock trio Tesla Rossa is a brilliant and bombastic example of everything that's right about rock and roll music. The new self-titled record contains songs with utter sex appeal, songs with drive, songs with blistering distortion, and songs with the softest and most humble melodies. It's an effort worthy of modern rock 'n' roll's best — swaying and sensitive enough for this decade's version of Arctic Monkeys and loud enough to be a product of Jack White.
Today, Under The Gun is premiering the band's new song off the record, "Wishes." A lo-fi and entrancing number, "Wishes" embodies everything the new record is about. Singer and guitarist Jason Denton said this about the new song:
"This song was actually the original demo I recorded in our basement. I had just gotten an octave pedal and was screwing around with playing my electric like a bass to some loops I'd been making on the computer. I liked the uniqueness of the track compared to everything we were writing at the time—it made the cut."
Click the "Read More" button to check out an exclusive stream of the new song and an interview with Denton. Be on the lookout for the band's new self-titled record, due out November 11.
Tell me about the new self-titled record.
It's been a very long time coming. We demoed over 50 songs and toured on them for a couple of years deciding which to cut for an LP. Most of the record was tracked live to 2-inch tape in Nashville at Vance Powell's studio. A handful of tracks were done specifically with different producers trying to achieve certain sounds. "Wishes" in fact started as a demo that we recorded in our basement. A lot of those sounds ended up making the final version. READ MORE AND LISTEN HERE…