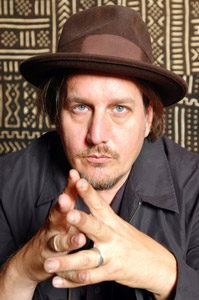 Scott Hill never minded making substantial sacrifices for Fu Manchu, his iron-willed California stoner rock band for the last quarter-century. In the late '90s, after several popular albums for Chapel Hill label Mammoth Records put Fu Manchu on the path toward the radio and larger stages, Hill finally sold his successful car repossession business to fund the band's full-time touring commitment.
"It was the only company like that in Orange County, around where we lived," remembers Hill. "I did pretty well selling it, so I was able to invest the money."
Fu Manchu has been active ever since, releasing another album of loud, languid rock every few years and outlasting several sea changes in the recording industry itself.
In fact, in 2009, Hill and his bandmates made another deliberate decision to put the band's finances and future in front of their own personal priorities. This time, most of the profits they took in from touring and selling merchandise went directly into a savings account, meant not only to pay for the recording of their next album but also its release. Century Media, a large metal label with offices in California and across Europe, had offered to release Fu Manchu's latest album, but after two decades, 10 full-lengths and six labels, they finally decided to do it all themselves. Their own At The Dojo Records issued Gigantoid, the band's most vibrant and risky effort in years, in late April.
"A record label has done everything for us every time. We wanted to take a chance and do it ourselves, to see if we could do this," he says. "It takes a lot of work, but between the four of us and a manager, it's not that hard. We know what to do."
As the record industry continues to search for stability in an age of decreased sales and increased streaming, more veteran acts like Fu Manchu are turning to the notion of self-releasing their music. Without the substantial recording advances of previous decades but with the cheap duplication and distribution methods of cassettes, compact discs and the Internet, bands with established audiences can take control of their release schedule and take responsibility for letting people know they still exist. READ MORE…