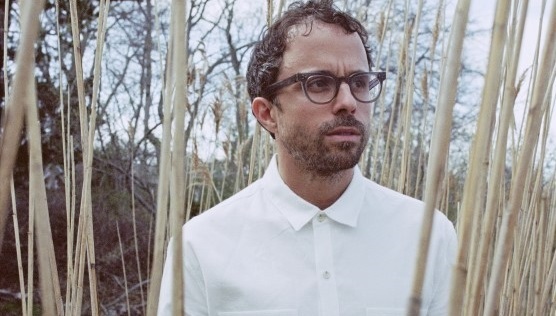 We here at Paste have had singer-songwriter Jesse Harris on our playlists for a while now, and we're happy to say he's back in classic form with the titular single from his upcoming 13th album, No Wrong No Right. Harris, who won a Grammy in 2003 for writing "Don't Know Why" for Norah Jones, has collaborated with an extensive array of artists, including Bright Eyes, Cat Power, Feist, M. Ward, Melody Gardot, Mike Patton, John Zorn, Solomon Burke, Willie Nelson and Emmylou Harris. Now, his solo efforts are rightfully back in the spotlight, starting with "No Wrong No Right," which you can listen to exclusively in the player above.
"No Wrong No Right" is about a contemporary, existential malaise," says Harris. "I think a lot of people go through that—not really making hard choices, and just sort of meandering along as time passes by. As for where this malaise comes from—it's easy enough to say, 'Well, everybody's on the Internet these days, and there are cellphones everywhere,' which, on the surface, almost seems too facile of an explanation, but at the same time I feel like there's some truth to it. I think these things give people an illusion of endless time while simultaneously, they eat away at time in an imperceptible way. And before you know it, people have gotten older, and there are some things they still haven't dealt with in a meaningful way."
Harris is toying with three distinct elements for this impressive 13th album—fleshed out full band tunes, an array of intimate duets and a trio of instrumental tracks. In this way, No Wrong No Right sees a veteran musician taking equal inspiration from Neil Young and experimental duo Star Rover. Harris is open about his admiration and friendship with Star Rover and the musical chemistry that subsequently blossomed: "I fell in love with their band," Harris says. "I was sort of a groupie, checking out their gigs all the time. One day they invited me over to their loft to play, and it felt great from the first song. Which inspired me to write a bunch more songs." Star Rover went on to join him in performance, so the full album will be credited to "Jesse Harris with Star Rover."
The duets on the album are with guitar player Julian Lage, who has worked with members of Wilco and The Punch Brothers. "Julian is a remarkable young musician," Harris says. "He's a jazz guitarist, but he's equally interested in songcraft and experimental music. Playing with him is always exciting." The instrumentals onNo Wrong No Right promise to bring excitement as well—they range from a meditation on social media to a tribute to legendary Japanese anime director Hayao Miyazaki.
For the time being, the new album's title track will hold us over. No Wrong No Right is due out via Dangerbird Records on Feb. 10.