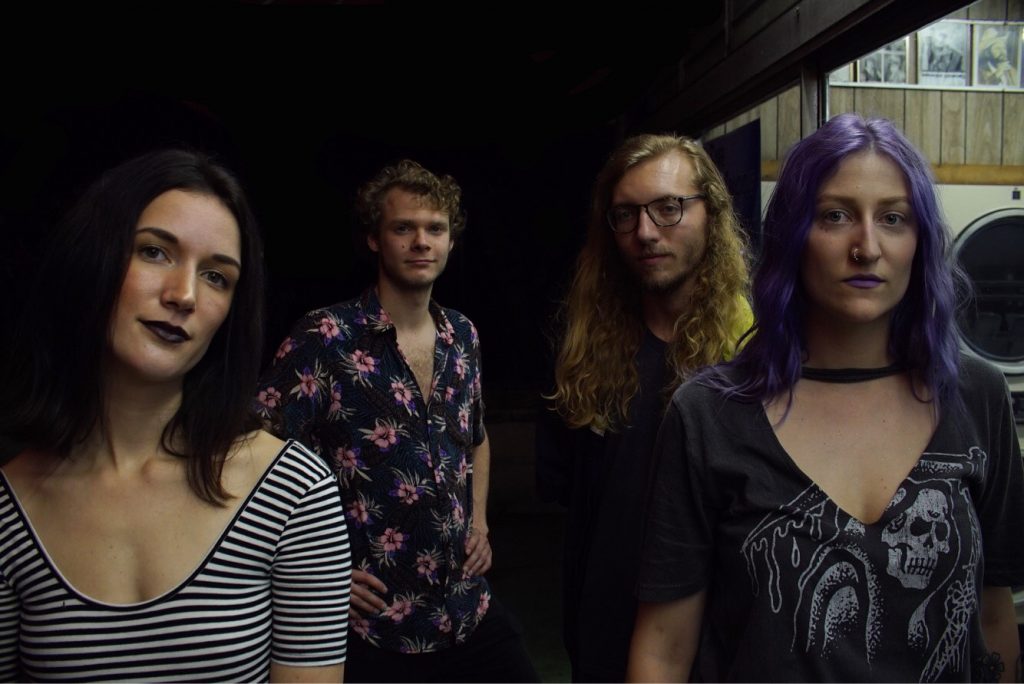 Billed as sludge pop and desert rock, Nashville's Oginalii follows in the footsteps of other hallmark female indie trailblazers like Mitski and Sadie Dupuis by confronting rock 'n' roll patriarchy and toppling it.
Fronted by Emma Hoeflinger (vocals) and Karalyne Winegamer (drums), the duo brings the goods with a slow-burning, brooding track in the form of "Substance Abuse". Simultaneously ethereal and soaring while also embracing a hazy and mired grunge, the psych-rock soundscape that Oginalii manages to develop here is impressive by any measure. It's all stapled together by the strong vocal show Hoeflinger puts on over its searing chorus.
On the story behind "Substance Abuse", Hoeflinger says:
"'Substance Abuse' means a lot of things to us. We over consume constantly. Whether it's Diet Coke or Jameson (my personal favorite), we let things take over ourselves and don't stop to see what we've left behind. We are all guilty of it, but I think it's good to accept our flaws and continually try to better ourselves as well as those around us.
'Substance Abuse' is about the constant denial of the inevitable come down we all feel. One minute you're up and the next you're just telling someone 'I'm fine.' We wanted it to give off that ebb and flow feeling.
Our producer, Curtis Rousch, was instrumental in helping us get the sounds we really wanted out of 'Substance Abuse'. I don't think we ever would have gone as sonically trippy if he wasn't there. The layering of weird guitar sounds and soft vocals made it just that, a trip." READ MORE…