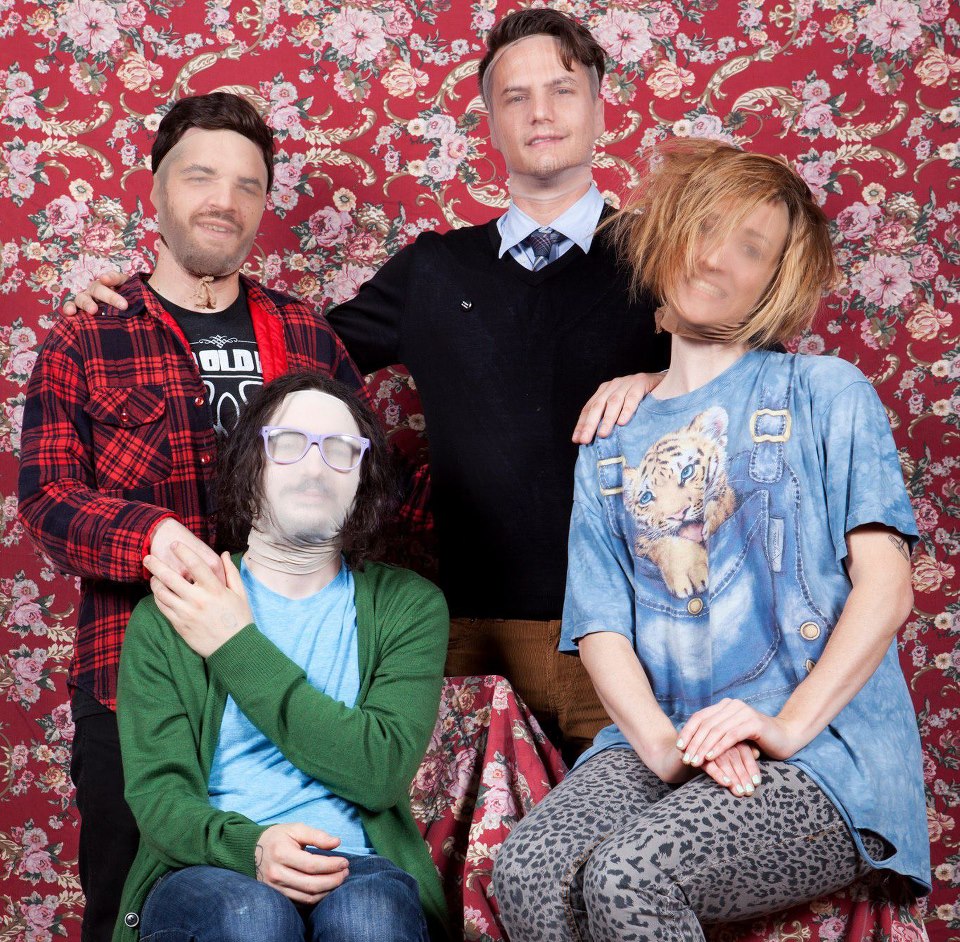 Bio
Iron Jayne is a supergroup of the Atlanta underground. Hailing from one of the most vibrant music scenes in the country, this danceable new post-punk-inflected indie pop band is comprised of members from four of the city's most beloved, buzz-worthy projects—bizarro art-punk collective The Back Pockets, junkyard carnival rockers Gun Party, instrumental noise progsters Vegan Coke and the shoegazey Cassandras.
Meet The BAND…
Born & raised Atlantian Emily Kempf is an artist, writer, musician and super type-A personality. Executive assistant and elementary-school art teacher by day, she fronts Iron Jayne at night. Kempf discovered her singing abilities at the tender age of 23. After a failed attempt at writing songs to sell to Brittany Spears, it was suggested that she sing her own songs. Kempf was the mastermind behind interactive freakfolk / pop / punk 12-piece The Back Pockets, with whom she enjoyed a four-year circus of extensive U.S. touring as well as the release of several albums. The group folded after an epic two-month tour last spring, their final show opening for famed artsy weirdo group Man Man. Kempf now happily sits at her throne in Iron Jayne. Born hyper creative and artistic to the bone, she loves pairing sounds with sights, and is prone to use projections, performance art and dancers at live shows. Naturally, she's concepting and co-directing the music videos that will accompany each song on the band's forthcoming EP. For these projects, she'll be collaborating with as many of her creative brethren as possible: dancers, directors, rappers, drag-show queens and more, setting a standard of creative inclusiveness and positivity.
Chad LeBlanc (Vegan Coke), hails originally from Houma, La., (swampland) and nestles comfortably inside his 10th band as Iron Jayne's bassist. Born to tour, Chad already has his name embroidered on a seat in the mini-van—the front seat of course.
Ryan Odom (Cassandras), the only Northerner in the band, spawns from Bow, N.H. Self- proclaimed "bedroom guitarist" since he was a wee lad of 13, Odom now heads up lead guitar in Iron Jayne. Ryan is the cutest person on the face of the planet, and wore matching white polar bear hats with his girlfriend this past Halloween. He works at a local restaurant across the street from his lovely, over priced apartment and considers himself "domesticated as fuck."
Garrett Goss (Gun Party) holds down the rhythm fort in Iron Jayne with his focused, inventive drum patterns. Goss spends his days teaching pre-school, but reserves his nights and weekends for breaking hearts & epic partying. He hails from Stone Mountain, Ga., and is the hottest member of the band.
Iron Jayne is now Pyramyds.
Links