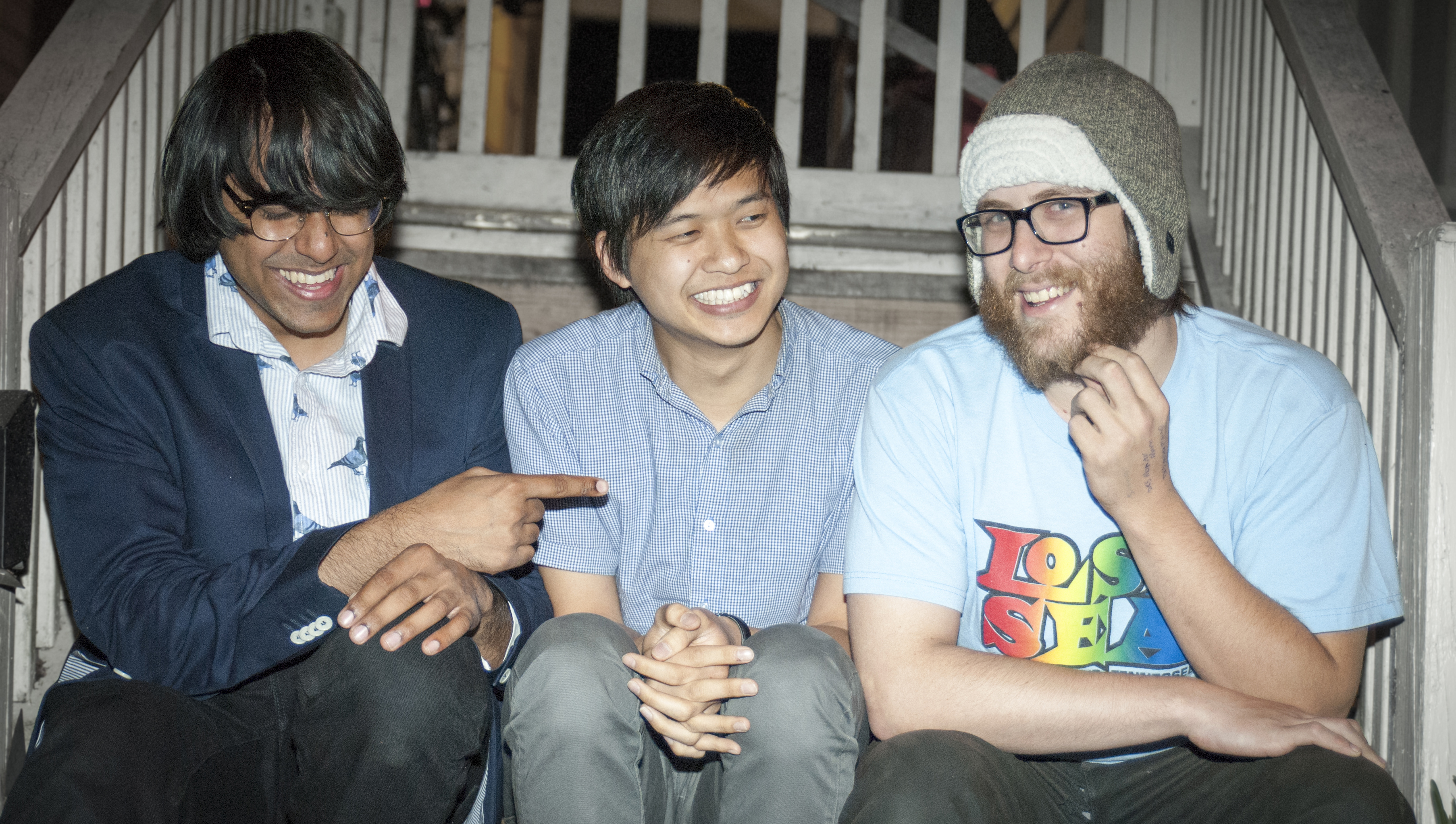 To set up an interview with Pillage & Plunder, or get your hands on press passes, advance music, hi-res photos, album art or videos, contact stevealbertson@babyrobotmedia.com
Bio
Atlanta's Pillage & Plunder was birthed from the twisted minds of unnamable gods, and weaned on the teat of comic books, video games, jazz, mathematics, punk and prog. Years of awkward relationships with women, friends (and sometimes the beach) have inspired the lyrical content of their controlled chaos, as they've navigated the dreams of gently slumbering giants like Frank Zappa and King Crimson. Pillage & Plunder reign in the mysterious formulae of syncopation and eclectic instrumentation, while their pop sensibilities carry listeners from song to song. It is this wide range of musicality that allows them to play for such diverse audiences as the music aficionados of SXSW and the geek-centric gamers of Gen Con; and to share the stage with groups as disparate as The Protomen and Paper Route.
Pillage & Plunder's debut LP, The Show Must Go Wrong (out Aug 5) plays like the clockwork construct of musical mad scientists. Gokul Parasuram (guitar, bass, vocals), Hsiang-Ming Wen (bass, guitar, vocals) and Noah Kess (drums, vibes) recorded each song's foundation almost entirely live as a three-piece before overdubbing horns, vibes and backing vocals, and carefully building the towering sonic cathedrals that comprise this record. Parasuram and Wen each brought in songs, their sounds an homage to the most desirable facets of '50s martini-lounge, '70s psych-prog and early '90s pop punk.
Kess shares producer honors on the new record with Cody Sciara (Wale, The Bar-Kays, Curren$y), the pair tirelessly working toward the complex range of sounds demanded by Pillage & Plunder's staggered jagged edges and transcendental use of both space and clutter. "We have a real love for hip-hop," Parasuram says. "We wanted to work with someone who could bring that booty-shaking vibe through the filter of rock and jazz. Of course, what we ended up with is its own thing altogether."
"It was important to us that we record a very clean-sounding album," Kess says. "Right now, there's an overwhelming trend toward trashy lo-fi garage rock. So we wanted to push against that, which is why the album ended up with its '70s crispness."
"We didn't want the subtleties of our arrangements lost in the grit of a down-and-dirty recording," Parasuram adds. "This is how we felt it was best to present the songs."
The Show Must Go Wrong is a madcap auditory adventure that always leaves one guessing what will come next. Opening track "Beetlejuice" begins with a clear funk-jazz guitar riff and immediately takes on a life of its own with varied instruments and voices all gunning for the spotlight, while somehow interlocking like jigsaw-puzzle pieces. The tune twists and turns, allowing each sonic texture a turn at the forefront, though never at the expense of the song.
"The color purple is a running theme in The Show Must Go Wrong," says Wen, who creates all of the band's artwork. "'Beetlejuice' in particular. It has a real Tim Burton vibe to it."
The rest of album continues down this vivid path, a grandiose kaleidoscope for the mind's eye. "Moocow" was conceived through Parasuram playing King Crimson's "Neal and Jack and Me" backward. He quickly spun this exercise into his own creation—shaping it from primordial disorder to an upbeat, dancey, hand-clapping banger with a 4/4 pulse. "How Did it Come to This" is a jumpy ballad of regret, "Summer Days" uses its driving bass line to fuel its '50s pop feel, while Wen comes to terms with growing up to be the person he is now.
As for the where its sound is headed, the band points to "I Will Drink the Ocean When I Go There." Of all the songs on the record, it's the only one that was recorded piecemeal (as opposed to the core instruments being cut live), relying on spontaneous experimentation and studio trickery. The song shifts from jazzy swing flourishes to tendrils of circus-rock guitar that ultimately drag the listener into a whirlpool of vibes.
Pillage & Plunder was forged back in 2004, the creature of a brutal Spiderman vs. Batman high-school rivalry between Parasuram and Wen, tempered—thankfully—by a shared love of anime, video games and music. The band was named in the heyday of pirate pop culture, with Johnny Depp swashbuckling his way through the Caribbean, not to mention the anime One Piece, which had a profound impact on the future members of Pillage & Plunder.
"One Piece is like a metaphor for being in a band," Parasuram quips, "always searching for your next great song so you can ultimately become the king of your genre."
"It's a bad joke that stuck," Wen laughs.
P&P released their debut single in 2009, and their first EP, Look Inside for the Prize, in 2011. The band's close friend and original drummer, Ian Vinson, departed just before the recording of Look Inside, with Kess stepping in to record the album, and solidifying his place as permanent third member. The resulting EP was a success at home in Atlanta, making year-end best-of lists at several key local outlets. In 2012, Pillage & Plunder kept up their streak, releasing a set of singles ("Summer Days" and "Hit & Run") that once again jazzed the ATL critics. And last year they dropped Goodnight Jack, an acoustic EP delivered as a reward to loyal Kickstarter supporters who helped the band acquire a new tour van, only to have it broken into at SXSW with all of the band's equipment stolen. But even that didn't stop them—they shook it off, borrowed some gear, and went straight into the studio to record their aptly titled latest, The Show Must Go Wrong.
Links
Website / Facebook / Twitter / Bandcamp / Soundcloud / Spotify