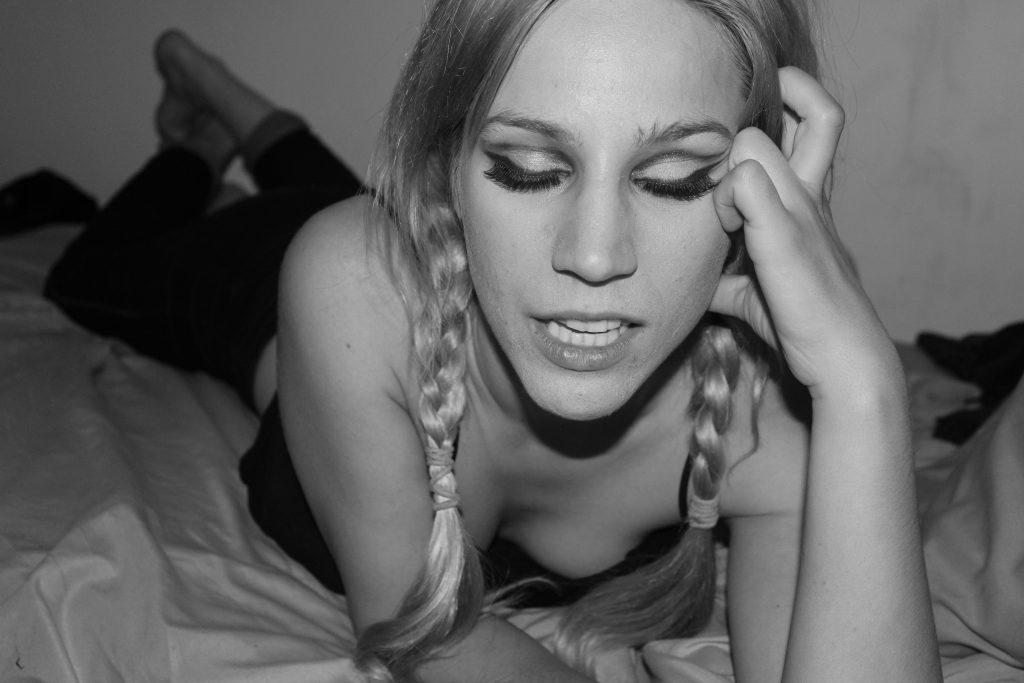 "From the moment I heard Sara Rachele's voice and words I knew I was in the presence of truth. She is a fearless artist with a desire to lyrically explore the nuances of her experiences in, around and against life." – Melissa Ferrick 
"Sara is a young songbird with an old soul. Her well-crafted gems echo troubadours from the past and reflect a view inside her world. Blessed with a beautifully haunting tone, her melodies leave you wanting more and more. Diamond Street is a serious debut album from a serious songwriter on the rise." – Reed Waddle (winner Telluride Songwriting Contest, Mountain Stage New Song Competition, & Grand Prize New York Songwriters Circle) 
"She enlisted a superb set of musicians with producer Kristofer Sampson. Her songs are saturated with deep & dramatic lyrics and melodies. It was a great surprise to find out a few weeks later that she had named her album after my studio.' – Spencer Garn, Diamond Street Studios, Atlanta, GA.
"When sound hits tape you get something back that you know is true and honest, listening to Diamond Street there is an undeniable realness and truth in these songs" – Ben Talmi, Art Decade 
Bio
Recorded in her hometown of Atlanta, the NYC-based Sara Rachele's debut, Diamond Street (out on Angrygal Records), rides out slow and dark as a jet-black 1960s Chrysler New Yorker. The live-to-tape LP—produced by Kristofer Sampson (B-52s, Balkans, Coathangers)—was recorded in just two days, and captures the East Village nightlife of a young songwriter in a timeless, vibrant rock 'n' roll statement. Diamond Street's sparkling lo-fi charms span the decades, Rachele channeling everything from classic Fleetwood Mac and Petty's Heartbreakers to Lucinda Williams and David Lynch muse Julee Cruise.
On recording with producer Sampson (who plays in New West Records band Ponderosa), Rachele says, "Kris really challenged me on this album. Even though we were working quickly, he had patience with the songs, and   he took the sound to a new place for me without it seeming disingenuous."
The daughter of a baby-boomer painter and Italian/Slovak immigrant, Rachele (pronounced
ra
-kelly) grew up a studio
rat
and folk child. Working for free cleaning out the cupboards at famed Atlanta acoustic hotspot Eddie's Attic, she met countless musicians and writers and fell into bands as a side-player before she even knew how to write a song. While still a teenager, she became a 
backing
vocalist and keyboard player for The Love Willows, who promptly signed to Decca/Universal, writing and recording with producer Mike Daly (Whiskeytown, Lana Del Ray, Grace Potter).
Eventually, though, Rachele decided to leave behind The Love Willows' bubblegum pop sound, moved to Boston and enrolled for a time at Berklee College of Music, before dropping out to live in her newly adopted home of New York City. Inspired by its long history of seedy bohemian songwriters and poets, and by the energy of the city itself, Rachele filled up journals with her ramblings and penned ballad after ballad as she roamed the coffeehouses & nightclubs of the East Village, trading innocence for
experience
. Word spread quickly about her passionate delivery, her honest, unadorned
lyrics
, and her uniquely Southern sound. Along with sidekick and fellow Atlanta expat Charlotte Kemp Muhl (with Sean Lennon, half of Ghost of the Saber Tooth Tiger), Rachele found a home—musical and otherwise—in New York.
"For such a big city, New York can be a pretty small town," Rachele says. "I saw an ex across Houston Street once—he was playing a show I think, everyone always is, you lose track. But I remember running across four lanes of traffic—just seeing him, turning, and running through the East Village. No one ever leaves you in New York. You still have to learn how to know them. It's the continuousness of it all—nothing every really ends. And the cabbies just know to get out of the way… 'cause at any moment some heartbroken woman might run out into the street."
While in New York, she befriended veteran music photographer Perry Julien, who was intrigued by Rachele and shot portraits of her at The Chelsea Hotel, that sacred place of rock lore. Her session with Julien was one of the haunt's final photo shoots before it closed its doors to guests. Rachele's images from The Chelsea Hotel—once home to Dylan Thomas, Bob Dylan, Patti Smith & The Sex Pistols—have been featured in SXSE
photo mag
, Creative Loafing, and art galleries up and down the East Coast. She and Julien's collaborations were also published in Julien's book Secrets (2013), and forthcoming Chelsea Hotel photo book Guests. Rachele is a photographer herself, her work having appeared in Pitchfork, Brooklyn Vegan, Creative
Loafing
, and Stereogum.
In addition to producer Sampson, Rachele's new debut Diamond Street features the musical contributions of budding folk
hound
J. Thomas Hall (New West imprint Normaltown Records) as well as a cast of Atlanta-based heavy hitters including Lightnin' Ray Jackson (Washed Out, Gringo Star), Spencer Pope (Ocha La Rocha), Spencer Garn (Ruby Velle & the Soulphonics) and Snowden's Chandler Rentz. Diamond Street represents the gorgeous clash of Rachele's folk-centric upbringing and her beat rock & roll adventures in New York City. With five years of stories under her belt, she has created a moody musical pulp, resounding with smoky memories of
ambling
city nights.
"I think the strangeness of my work is what makes people get it," Rachele says. "We all have these stories, but where I grew up, we were always throwing furniture around the house, emotionally. Like a lot of people, I got intensified in New York, so I just started writing—to keep sane."
Her latest output is a new 7-inch. "Change Your Mind (You Should Be Mine)" is Rachele's exposition of long-distance love, a journey through her day in conversation with a distant someone, imploring them to turn back the clock. The song meanders around from Rachele's hometown of Atlanta, GA and then to New York City's East Village, asking us all, what happens if we alter fate, switch paths, as she laments moving on with her signature coo. While a wistful track, the record, produced by Spencer Garn (The Soulphonics) itself evolves into a more throwback sensibility, ala Dusty Springfield if Dusty were from the south.
Another song about walking pensively through the streets of the city — Rachele follows the A-Side with an acoustic, live-in-studio rendition of Cracker's 1993 hit, "Low," recorded in East Nashville, TN with Johnny Duke (Little Big Town, Lee Ann Womack, Mary Chapin Carpenter.) Both tracks mixed by bandmate and confidant Kristofer Sampson (B-52s, The Coathangers, Balkans) creating a familiar sound with a little bit of an evolved Appalachian twang.
####
To set up an interview with Sara Rachele, or get your hands on press passes, advance music, hi-res photos, album art or videos, contact Rachel Hurley.