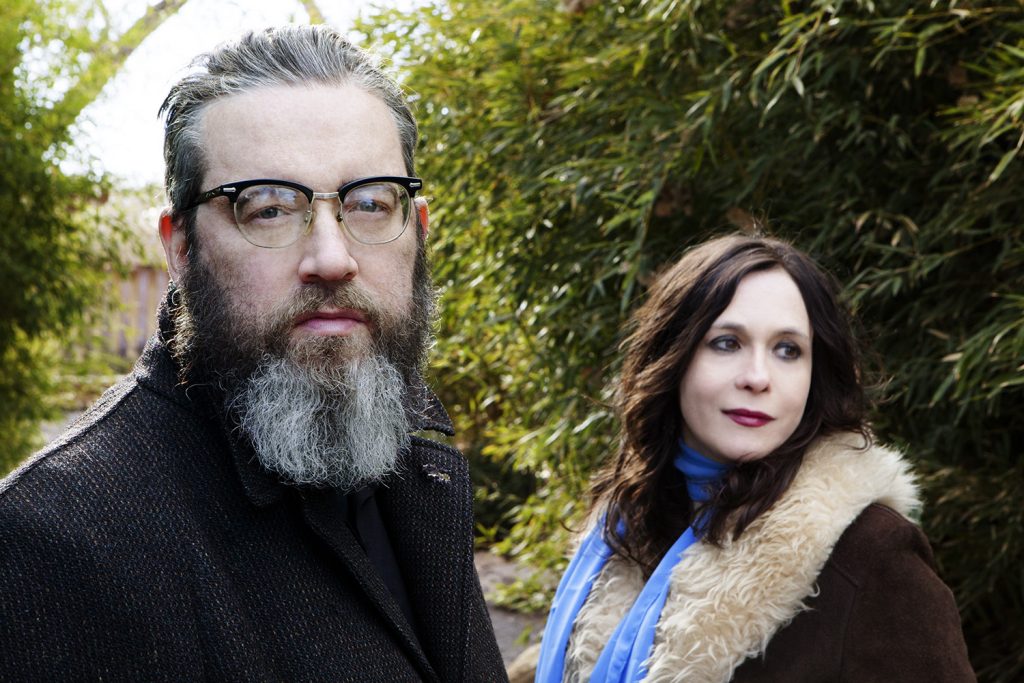 The Handsome Family's hometown, Albuquerque, has long been dry. But tap lyric writer, bass player and banjo picker Rennie Sparks for water conservation tips, and talk quickly turns toward the area's vast subterranean oceans.
"If you have a green lawn here, people send you hate mail," the fast-talking Sparks says from her home, before diving into her real source of fascination. "I can't wait to swim with the ancient creatures in those oceans — though when we eventually go down there to steal their water, there will be trouble."
Nevertheless, no tributary is too troubling for Rennie and her husband, vocalist-guitarist-keyboardist Brett Sparks. A deep reserve of dark, lyrical storytelling inspiration seems to have always flowed for the gothic-country duo, perhaps best known for their "True Detective" theme, "Far From Any Road." Trouble, doom and disaster — whether of the magical, catastrophic sort visited upon the "Far From Any Road" narrator or the ilk born of everyday struggles — are familiar food for the characters that bob to the surface of the duo's songs.
On 2013's "Wilderness," those protagonists include flies, admiring the blood-spattered beauty of their feast, a dead George Custer, before we flash-forward to the Walmart in the spot where the cavalry commander fell ("Flies"). Mary Sweeney, the "Wisconsin Window Smasher" of the 1890s, is conjured up by thoughts of the peckish birds of "Woodpecker," while in "Owls," a shut-in is comforted then worried by the fowl that may have made off with his meds.
All creatures, big and small, are rendered with infinite dignity and just a hint of humor by Brett Sparks, who writes all the music.
"Wilderness" gave Rennie a chance to flex her creative muscles and "to turn this little diamond around and get a different flash of life," within the concept of wildlife, with a companion book of essays and artwork. It's slightly ironic, then, that of all the creatures she passionately discusses, the silent eels are the ones she strongly identifies with. READ MORE…