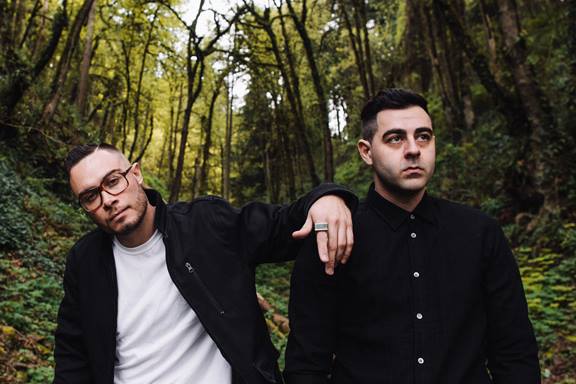 A little over a month ago, rappers Koncept and J57 released The Fuel, the first major effort off their collaboration. The duo have now dropped a video for "Excitement," a track off their EP, which features vocals from Andrew Thomas Reid.
Koncept, a Queens-born emcee and rapper, first met J57, a Long Island-born native producer and rapper, in 2008. The two both worked at Fat Beats, a record store in the West Village known for jumpstarting the careers of many underground rappers. Along with some coworkers, they formed rap group Brown Bag AllStars, who hit their peak when they opened for Ghostface Killah at an Atlanta music festival.
Wanting to reach a larger audience, they eventually decided to make The Fuel together. They are now working on their first full length album, Flight, which will drop sometime in 2016.
"I grew up on hip-hop, but I'm also inspired by Radiohead and The Mars Volta—good, meaningful, powerful and emotional music that just gives you a feeling," Koncept told the FADER. "It's what I've always searched for in my sound, and what I've finally found in these new joints with J57." WATCH HERE…